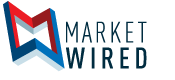 Millennial Esports Corp. Enters Into Agreement to Acquire Majority Interest in Game Studio Eden Games
/EINPresswire.com/ -- TORONTO, ONTARIO--(Marketwired - Aug 8, 2017) -
EUR9 Million investment latest move in Millennial Esports' strategic investment strategy
Mobile gaming move is second step in Motorsport vertical strategy
Game development studio added to event management, research and facility portfolio
Millennial Esports Corp. ("Millennial Esports" or the "Company") (TSX VENTURE:GAME) is pleased to announce it has entered into a share purchase agreement (the "Purchase Agreement") to acquire an approximate 82.5% majority interest of Eden Games, a French based publisher of racing video games (the "Transaction").
The terms of the Transaction are as follows:
Millennial Esports will pay EUR6,904,039.72 and issue EUR2,071,310.08 worth of common shares of Millennial Esports to securityholders of Eden Games in exchange for acquiring the approximate 82.5% majority interest. The issuance price of the common shares of Millennial Esports issued as part of the Transaction shall be determined using the lower of: (i) the average price on the TSX Venture Exchange (the "TSXV") over the ten (10) trading days following the announcement of the Transaction; and (ii) the issue price of the common shares of the Company under an equity financing completed by the Company prior to the closing of the Transaction.
Millennial Esports shall have the option to acquire the remaining interest of Eden Games for one year after the closing date for a purchase price of approximately EUR2,150,000.
Subject to adjustment in accordance with the Purchase Agreement, the Company shall pay the founders of Eden Games EUR1,275,000 upon the achievement of certain performance milestones.
The Company shall grant holders of warrants in the capital of Eden Games with the option to exchange their warrants for options of Millennial Esports, with such exchange to be on the same exchange ratio as the Transaction. The Eden Games warrants are equal to about 1% of the issued capital of Eden Games.
The closing date of the Transaction shall be on or prior to October 31, 2017 in accordance with the provisions of the Purchase Agreement. Upon signing the Purchase Agreement, the Company paid a EUR250,000 deposit to be applied to the cash consideration payable on closing the Transaction.
The Company and the remaining holders of shares of Eden Games will enter into a shareholders' agreement upon closing of the Transaction in order to govern their relationship as shareholders and to provide for management of Eden Games.
"Millennial Esports has made the acquisition of Eden Games to expand its offering in Motorsport gaming quickly" said Alex Igelman, CEO of Millennial Esports. "Eden Games has an almost unrivalled reputation as an independent racing game developer with the huge critical and commercial success of both Test Drive Unlimited and V-Rally. Their successful recent move to mobile games with their first title Gear.Club brought them to our attention. This acquisition is just the first step in our investment in the platform. The portfolio of games built on their technology platforms will expand very quickly now. That will allow Millennial Esports to take part in the significant growth in Mobile Esports gaming revenue globally."
"The acquisition of Eden Games is just another step in Millennial Esports' larger strategy," continued Igelman. "Eden is the fourth European based deal we have completed or announced in 2017. We have made a significant investment in Esports content and event specialists O'Gaming (Paris), acquired Twitch research group Stream Hatchet (Barcelona) and acquired Motorsport and Gaming group IDEAS+CARS (UK). These investments have enhanced the assets we have built mainly in North America to date."
The Transaction and issuance of Millennial Esports securities is subject to the approval of the TSXV.
About Millennial ESports Corp.:
Millennial Esports owns and operates "thE Arena", Las Vegas' first permanent Esports Arena and studio. "thE Arena" is a state of the art 15,000 square foot facility located on world famous Fremont Street, at the Neonopolis, in the heart of Downtown Las Vegas. Millennial Esports also owns and operates streamhatchet.com, a data analytics company that provides meaningful analytics and business intelligence for those persons and entities involved in video game streaming.
Millennial Esports has recently completed a strategic investment in Alt Tab Productions, a Paris, France-based Esports company and owner of OGaming.TV. Alt Tab is the leading French language Esports company and has thousands of loyal followers and millions of annual views.
In addition, Millennial Esports recently acquired IDEAS+CARS Ltd., a global Esports and racing company based in the United Kingdom. IDEAS+CARS has already worked with Formula E, MotoGP, Silverstone Circuits, Aston Martin and the Alibaba group. IDEAS+CARS recently launched its latest project 'Worlds Fastest Gamer' with McLaren F1. WFG has become the new reference in Motorsport for gaming and Esports.
The Company operates millennialesports.gg, an Esports platform and online community, which provides gamers with a variety of online competitions, leagues and ladders, giving them an opportunity to win prizes and garner recognition within the global Esports community. In addition, the Company provides turnkey solutions to give game publishers, consumer brands and other partners exposure and influence on a targeted audience, thereby enabling them to generate new revenue streams by leveraging this unique and highly sought after global demographic.
About Eden Games:
Eden Games was founded in Lyon, France in 1998, to develop one of the most successful game franchises on PlayStation systems: V-Rally.
In 2000, the studio expanded its racing expertise with the development of Need For Speed: Porsche for EA. Eden Games experimented in other genres before returning to its roots with Test Drive Unlimited, the first massive open world racing game franchise.
Eden Games is now an independent game studio managed by two of its original co-founders, David Nadal and Jean-Yves Geffroy. The studio is composed of both experienced veterans and highly talented young developers, all driven by the same passion for cars, high-end design and technology. Their latest game Gear.Club was released on mobile platforms at the end of 2016 and has already amassed 5 million downloads to date.
Neither the Exchange nor its Regulation Services Provider (as that term is defined in policies of the Exchange) accepts responsibility for the adequacy or accuracy of this release.
Forward-Looking Statements
Certain information and statements in this news release contain and constitute forward-looking information or forward-looking statements as defined under applicable securities laws (collectively, "forward-looking statements"). Forward-looking statements normally contain words like 'believe', 'expect', 'anticipate', 'plan', 'intend', 'continue', 'estimate', 'may', 'will', 'should', 'ongoing' and similar expressions, and within this news release include any statements (express or implied) respecting Millennial Esports' acquisition of a majority interest in Eden Games and its execution of a strategy focused on Mobile Esports gaming and revenues to be derived therefrom.
Forward-looking statements are not guarantees of future performance, actions, or developments and are based on expectations, assumptions, and other factors that management currently believes are relevant, reasonable, and appropriate in the circumstances, including, without limitation, assumptions that Millennial Esports will complete the acquisition of a majority interest in Eden Games and that it will be successful in executing a strategy focused on Mobile Esports gaming by integrating its recent acquisitions in this area.
Although management believes that the forward-looking statements are reasonable, actual results could be substantially different due to the risks and uncertainties associated with and inherent to Millennial Esports' business, as more particularly described in the "Risk Factors" section of Millennial Esports continuous disclosure documents, which are available under Millennial Esports' profile on SEDAR at www.sedar.com. Material risks and uncertainties applicable to the forward-looking statements set out herein include, but are not limited to, unforeseen events, developments or factors causing any of the aforesaid expectations, assumptions, and other factors ultimately being inaccurate or irrelevant. Although Millennial Esports has attempted to identify factors that may cause actual actions, events or results to differ materially from those disclosed in the forward-looking statements, there may be other factors that cause actions, events or results not to be as anticipated, predicted, estimated or intended. Also, many of the factors are beyond the control of Millennial Esports. Accordingly, readers should not place undue reliance on forward-looking statements.
Millennial Esports undertakes no obligation to reissue or update any forward-looking statements as a result of new information or events after the date hereof except as may be required by law. All forward-looking statements contained in this news release are qualified by this cautionary statement.