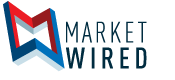 Health Talk Live (HLTK) Registering Trademarks With USPTO For Retail Branding
The U.S. Patent and Trademark Office has issued trademarks related to Humbly Hemp, and Endo Brands, two subsidiaries of HLTK
/EINPresswire.com/ -- LOS ANGELES, CA--(Marketwired - Aug 8, 2017) - Healthtalk Live, Inc. (OTCQB: HLTK), a fully reporting consumer goods company specializing in hemp-infused food and beverage products, today announced that the U.S. Patent and Trademark Office has issued trademarks related to Humbly Hemp, and Endo Brands, two subsidiaries of HTLK.
When the United States Patent and Trademark Office (USPTO) intends to issue a trademark, it sends the applicant a Notice of Allowance. For this to happen, an applicant provides information such as product description, design, and blueprints or drawings. An examiner then processes the application and ultimately decides whether a trademark should be issued. For the trademark to be issued, the applicant must complete two additional steps after receiving the notice, pay the required issue fee and submit any final drawings. In the United States, a Trademark is a form of legal protection granted to the assignee.
Currently, Health Talk Live is marketing and selling a lineup of Humbly Hemp snack bars that are free of the most common allergens, gluten, preservatives, colors, artificial flavors and genetically modified ingredients. Hemp seeds contain all the essential amino acids and essential fatty acids necessary to maintain the healthy human body. No other plant source has the essential acids in such an easily digestible form; the essential fatty acids have the perfect ratio to meet the nutritional needs of the human body. Hemp seed and hemp seed oil are considered to be the most nutritionally complete food source in the world.
"Consumers' purchasing decisions are influenced by trademarks, packaging and the reputation these brands represent," said CEO Daniel Crawford.
The most recent trademarks:
(87537127) we have received from USPTO was Friday, July 21, 2017, on our corporate tagline of "Live Humbly." 
(87524785) we have received from USPTO was Wednesday, July 12, 2017, on our corporate first use product word mark of "HANDFUL" 
(87526672) we have received from USPTO was Thursday, July 13, 2017, on our corporate tagline of "ENDO WATER" 
Quick Link: http://tdr.uspto.gov/search.action?sn=87537127
About Humbly Hemp Bars:
Humbly Hemp snack bars are straightforward, delicious, and jam-packed with the best ingredients on earth. Each bar is kosher, vegan, soy free, dairy free, gluten free, and free of all top 11 allergens. All of our bars start with a base of Gluten Free Rolled Oats, Hemp seeds, and Plant Protein. We offer three flavors Cinnamon Date, Berry Vanilla, and Cocoa + Sea Salt
Order from Humbly Hemp on Amazon: https://www.amazon.com/s/ref=bl_dp_s_web_0?ie=UTF8&search-alias=aps&field-keywords=Humbly+Hemp
About Healthtalk Live, Inc.:
Healthtalk Live Inc., a Santa Monica California based consumer and media company specializing in the brand development of health conscious, hemp-infused food and beverage products.
Humbly Hemp is a product line of delicious hemp based products. The snack line will feature hemp and CBD based foods that will delight the palette of consumers and thrill retailers with Americas fastest growing food category. A new CBD hemp based water line will be soon introduced sourced from an exclusive spring that is high in alkalinity and pure as the driven snow from where it came. 
Interested investors, our stock symbol is HLTK. 
Order product online and join our email list.
To stay informed with up-to-the-minute details on the upcoming launch and local happenings, friends and fans of the hemp-friendly company can sign up for the Humbly Hemp Founders Club by visiting the official website:
Visit us on Facebook: https://www.facebook.com/humblyhemp/?fref=ts
Follow us on Twitter: https://twitter.com/HumblyHemp?lang=en
Visit us on Investors Hangout: http://investorshangout.com/HealthTalk-Live-Inc-HLTK-91651/
Investors Hangout is the only authorized Investors blog page for Health Talk Live, Inc.
Safe Harbor Act: This release includes forward-looking statements made pursuant to the safe harbor provisions of the Private Securities Litigation Reform Act of 1995 that involves risks and uncertainties including, but not limited to, the impact of competitive products, the ability to meet customer demand, the ability to manage growth, acquisitions of technology, equipment, or human resources, the effect of economic business conditions and the ability to attract and retain skilled personnel. The Company is not obligated to revise or update any forward-looking statements in order to reflect events or circumstances that may arise after the date of this release.