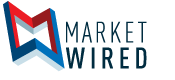 Trimax Corporation and Saavy Naturals Inc. Add New Level of Depth to Their Executive Management With the Hiring of Justin Miloro as Chief Operating Officer of Its Consumer Division
/EINPresswire.com/ -- CHATSWORTH, CA--(Marketwired - Aug 8, 2017) - Trimax Corporation, Inc. (OTC PINK: TMXN) (the "Company") and its wholly owned subsidiary Saavy Naturals Inc., is pleased to announce the hiring and appointment of Justin Miloro as the new Chief Operating Office of its consumer division.
Justin Miloro brings over 25 years of sales and executive level management skills holding key executive positions with Whole Foods Market, Mineral Fusion Natural Brands and Hugo Naturals. During his 9 year tenure with Whole Foods Market, Mr. Miloro was the Global Associate Whole Body Coordinator and was instrumental in launching their industry changing Premium Body Care Standard with their QS team, while also creating over 250 exclusive products with national partners. Other responsibilities included providing a team of 50 regional buyers and coordinators, overseeing monthly national category reviews, national new item processes, and work with their internal data team while providing direction in order to achieve year-over-year sales growth.
Mr. Miloro was also the National Director of Sales for Mineral Fusion Natural Brands. During his tenure, he managed all aspects of global sales and brand placement, supervising 80 broker reps and was instrumental in increasing sales by over 100% to $4 million in 12 months. Other responsibilities included, developing and maintaining relationships with key accounts, distributors and mass market retailers, while analyzing sales statistics and related market information in order to define needs and potential market opportunities, and formulate various brand strategies in order to promote further portfolio growth.
As Vice President of Sales for Hugo Naturals, Mr. Miloro was in charge of growing sales of new and existing products through the building of account relationships and the strategic penetration into domestic retailers and international distributors. He also achieved margin objectives through active participation in the development of brand awareness, pricing, and market strategies for all products. He was also instrumental in overseeing the management and coaching of various sales teams in order to perform at high levels, while also supervising sales meetings, trade shows and host site visits for key business partners.
Hugo Saavedra, CEO of Trimax Corporation and Saavy Naturals Inc., stated, "We are extremely excited and honored to have Mr. Miloro join our executive team. His comprehensive experience in strategic account management on domestic and global scales has a proven record of establishing strategies, programs and processes that drive growth, revenues, account penetration and market share for leading consumer products. This expertise, along with his in-depth knowledge of the Body Care industry, will become extremely valuable as we start to implement our growth strategies for retail sales and distribution both domestically and internationally in 2017."
Justin Miloro, COO of Saavy Naturals Consumer Division, stated, "I am excited to bring my expertise and experience to a company that is primed for incredible growth. I also look forward to infusing my passion for driving the sales of natural products with Hugo Saavedra, in a very competitive market. My previous experience with natural body care products and the high quality chemical free product line of Saaavy Natural is the perfect fit for success."
About Trimax Corporation: 
Trimax Corporation, through its wholly owned subsidiary, Saavy Naturals Inc., offers a complete line of Natural Skin Care products, which includes body creams, body scrubs, body wash, shampoos, conditioners, handcrafted soaps, bath bombs, bath salts and candles. Saavy Naturals products are 100% natural, vegan, gluten-free, soy free, cruelty-free, non-GMO, and food-grade. Currently, Saavy Naturals can be found in some of the largest natural retail stores and exclusive boutiques and spas across the nation. Some of the retailers include Whole Foods Market in the Northeast and Southern California regions, Gelson's Market, Vitamin Cottage, Bristol Farms, Erewhon, and Lazy Acres. Additionally, Saavy Naturals products can be purchased through numerous online retailers, including http://www.Amazon.com, and http://www.Saavynaturals.com.
For more information please visit our website:
Social Media Links:
http://www.facebook.com/saavynaturals
http://www.instagram.com/Saavynaturals
http://www.twitter.com/saavynaturals
Safe Harbor
This release contains statements that constitute forward-looking statements within the meaning of Section 27A of the Securities Act of 1933, as amended, and Section 21E of the Securities Exchange Act of 1934, as amended. These statements appear in a number of places in this release and include all statements that are not statements of historical fact regarding the intent, belief or current expectations of Trimax Corporation Inc., its directors or its officers with respect to, among other things: (i) financing plans; (ii) trends affecting its financial condition or results of operations; (iii) growth strategy and operating strategy. The words "may," "would," "should," "will," "expect," "estimate," "can," "believe," "potential" and similar expressions and variations thereof are intended to identify forward-looking statements. Investors are cautioned that any such forward-looking statements are not guarantees of future performance and involve risks and uncertainties, many of which are beyond Trimax Corporation Inc.'s ability to control, and that actual results may differ materially from those projected in the forward-looking statements as a result of various factors. More information about the potential factors that could affect the business and financial results is and will be included in Trimax Corporation Inc.'s filings with the Securities and Exchange Commission.

EIN Presswire does not exercise editorial control over third-party content provided, uploaded, published, or distributed by users of EIN Presswire. We are a distributor, not a publisher, of 3rd party content. Such content may contain the views, opinions, statements, offers, and other material of the respective users, suppliers, participants, or authors.