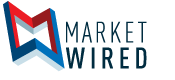 TDK Increases Rated Operating Temperature of EPCOS Varistors
PPD Disk Varistors
Click here for high-resolution version
/EINPresswire.com/ -- ISELIN, NJ--(Marketwired - Aug 8, 2017) - TDK Corporation today announced that its leaded EPCOS metal oxide disk varistors have now been approved for an increased operating temperature of 105 °C (previously 85 °C). The recertification of the B722* series of varistors -- in accordance with UL 1449, 4th Edition, and IEC 61051 -- raises the permissible operating temperature to 105 °C and changes the climate category from 40/85/56 to 40/105/56. The flammability of the epoxy enclosure complies with UL 94 V-0.
The monolithic EPCOS varistors are available with rated voltages of between 11 VRMS and 1100 VRMS and, depending on type, can withstand surge currents of up to 20 kA (8/20 µs). To assist in the design process, PSpice libraries are available under www.epcos.com/tools_mlv.
The varistors are very well suited for the protection of power supply and converter inputs for industrial electronics applications, as well as household appliances and telecommunication devices.
Main applications
Power supplies and converters for industrial electronics applications, as well as household appliances and telecommunication devices.
Main features and benefits
Increased permissible operating temperature of 105 °C
Wide range of rated voltages from 11 VRMS to 1100 VRMS
High surge current capability of up to 20 kA (8/20 µs)
About TDK Corporation
TDK Corporation is a leading electronics company based in Tokyo, Japan. It was established in 1935 to commercialize ferrite, a key material in electronic and magnetic products. TDK's portfolio includes passive components, such as ceramic, aluminum electrolytic and film capacitors, ferrites and inductors, high-frequency products, and piezo and protection components, as well as sensors and sensor systems and power supplies. These products are marketed under the product brands TDK, EPCOS, InvenSense, Micronas, Tronics and TDK-Lambda. TDK's further main product groups include magnetic application products, energy devices, and flash memory application devices. TDK focuses on demanding markets in the areas of information and communication technology and automotive, industrial and consumer electronics. The company has a network of design and manufacturing locations and sales offices in Asia, Europe, and in North and South America. In fiscal 2017, TDK posted total sales of USD 10.5 billion and employed about 100,000 people worldwide.
You can download this text and associated images from www.epcos.com/pressreleases.
Further information on the products can be found under www.epcos.com/varistors_leaded.
Please forward reader inquiries to marketing.communications@epcos.com.
Image Available: http://www2.marketwire.com/mw/frame_mw?attachid=3161037