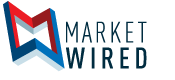 REMINDER - Does the Recruiter Experience Matter? Shaker Teams Up with Talent Board for Upcoming Webinar
/EINPresswire.com/ -- CLEVELAND, OH--(Marketwired - Aug 8, 2017) -
WHO:  
Joseph P. Murphy, executive vice president at Shaker, the market leader in engaging, realistic job previews and custom simulations for pre-employment testing, and Talent Board member
WHAT:
Will present "Does Recruiter Experience Matter? What Winners Do Differently" for the Talent Board Dog Days of Summer Webinar Series.
WHEN:  
Wednesday, August 9, 2017 at 1:30 p.m. EDT (12:30 p.m. CDT / 11:30 a.m. MDT / 10:30 a.m. PDT)
WHERE:  
To register, visit https://zoom.us/webinar/register/e7922e44d7f8d0504ac87b605f06faf5.
DETAILS:
When it comes down to it, the hiring decision is largely an act of human judgment. However, the quality of this decision corresponds directly to the quality of the data provided during the hiring process. Seeking to better understand the experience, Talent Board's annual Candidate Experience (CandE) Awards program surveys how companies use pre-employment assessments as part of hiring.
During this webinar, Talent Board member and Shaker executive vice president, Joseph P. Murphy, will focus on what assessments mean to recruiters. Drawing on four years of Talent Board data, Murphy will reveal three reasons why companies use assessments, when assessments are leveraged during the recruiting process and what types of assessments are in use. From here, Murphy will examine the recruiter experience, how assessments impact workloads as well as candidate rejection and exploring what CandE Award winning organizations do differently. Webinar attendees will also learn how assessments predict career stability, differentiate performance potential and improve quality of hire.
For additional information and registration, visit https://zoom.us/webinar/register/e7922e44d7f8d0504ac87b605f06faf5.
ABOUT SHAKER
Shaker's Virtual Job Tryout® (VJT) technology uses HireScience™, enabling recruiters to combine the best of predictive analytics and human judgment. Recruiters identify best-fit candidates with more precision, increase new-hire retention, and improve quality of hire. VJT technology delivers pre-employment assessments as day-in-the-life experiences that educate and engage while obtaining a work sample that predicts job fit and competencies critical for success. VJT technology is available in Standard and Enterprise (custom) configurations. It has been deployed in most industries for entry-level to mid-management positions. More information can be found at shakercg.com.