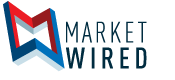 OMVS: Robotic Assistance Devices Signs New Distributors - Increases Robot Reservations to 62
/EINPresswire.com/ -- RENO, NV--(Marketwired - Aug 7, 2017) - On the Move Systems (OTC PINK: OMVS) is pleased to announce that Robotic Assistance Devices (RAD - www.roboticassistancedevices.com) has added two new distributors to its distribution network. RAD's market strategy is to access clients for its robots directly and through a network of distributors in order to rapidly penetrate the market and increase robot deployment. RAD has also received an additional 22 robot reservations bringing total robot reservations to 62 for total contract values of approximately $6 million. "We are pleased to have exceeded our goal of 60 reservations in advance of our end of summer deadline and to add two additional distributors to our growing distribution network," said Steve Reinharz, President and CEO of RAD. "By leveraging our own network and that of our distributors, we expect to be able to penetrate the market in a fast and efficient manner as we strive to capture a significant portion of our marketplace."
RAD has commenced to deploy robots to end users. To date RAD has commitments for 62 robots for total contract values of approximately $6 million. OMVS has successfully completed its due diligence process on RAD as part of the binding LOI that was entered into on May 10th, 2017 for the purchase of 100% of RAD by OMVS. It is anticipated that the acquisition will close before August 10, 2017.
RAD currently has signed agreements for 2 POC's with major companies.
RAD currently has a sales pipeline of over 50 Fortune 500 companies and over 25 qualified dealers and distributors that have a combined customer base of more than 35,000 end user corporations.
For further information please refer to www.sec.gov
CAUTIONARY DISCLOSURE ABOUT FORWARD-LOOKING STATEMENTS
This release contains "forward-looking statements" within the meaning of Section 27A of the Securities Act of 1933, as amended, and Section 21E the Securities Exchange Act of 1934, as amended and such forward-looking statements are made pursuant to the safe harbor provisions of the Private Securities Litigation Reform Act of 1995. Statements in this news release other than statements of historical fact are "forward-looking statements" that are based on current expectations and assumptions. Forward-looking statements involve risks and uncertainties that could cause actual results to differ materially from those expressed or implied by the statements, including, but not limited to, the following: the ability of On the Move Systems to provide for its obligations, to provide working capital needs from operating revenues, to obtain additional financing needed for any future acquisitions, to meet competitive challenges and technological changes, and other risks. On the Move Systems undertakes no duty to update any forward-looking statement(s) and/or to confirm the statement(s) to actual results or changes in On the Move Systems expectations.
Investor Relations:
Everest Corporate Advisors Inc.
Jack Thompson
www.everestcorp.net
702-902-2361