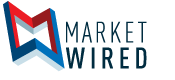 MEDIA ALERT: Andes Technology Featuring AndesCores(TM) RISC V CPU IP and New Superscalar N15F/D15F at Flash Memory Summit on August 8 - 10
/EINPresswire.com/ -- SAN JOSE, CA--(Marketwired - August 04, 2017) -
What: Flash Memory Summit, the ultimate conference on flash technology that is finding expanding applications in consumer, computers, communications systems, military/defense applications, and replacing hard disk storage where its higher cost is balanced by its smaller size, greater ruggedness, and lower power consumption.
Who: Senior Vice President USA, Emerson Hsiao will be on hand to describe the value AndesCores™ RISC V CPU IP and new Superscalar N15F/D15F brings to systems incorporating flash memory.
Why: Andes Technology Corp.'s innovative configurable platform solution is enabling designers to create unique, highly optimized system architectures and hardware/software partitioning, that shorten time-to-market and increase design quality.
Who should attend: SoC and ASIC chip architects, designers, and software developers.
When: Tuesday, Aug 8th, 4:00pm - 7:00pm; Wednesday, Aug 9th Noon - 7:00pm; and Thursday, Aug 10th, 10:00am - 2:30pm
Where: Hyatt Regency Santa Clara at 5101 Great America Parkway, Santa Clara, Calif. 95054.