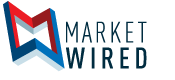 REMINDER/Heroux-Devtek Will Hold a Conference Call to Discuss its First Quarter Results Ended June 30, 2017
/EINPresswire.com/ -- LONGEUIL, QUEBEC--(Marketwired - Aug 4, 2017) - (TSX:HRX)
| | |
| --- | --- |
| OPEN TO: | Analysts, investors and all interested parties |
| DATE: | Monday, August 7, 2017 |
| TIME: | 11:30 AM Eastern Time |
| CALL: | 1-877-223-4471 (FOR ALL NORTH AMERICAN CALLS) |
| | 647-788-4922 (FOR ALL OVERSEAS PARTICIPANTS) |
THE PRESS RELEASE WILL BE PUBLISHED BEFORE MARKET OPENS THE DAY OF THE CONFERENCE CALL, THROUGH MARKETWIRED.
Please dial-in 15 minutes before the conference call begins.
If you are unable to call-in at this time, you may access a recording of the meeting by calling 1-800-585-8367 and entering the passcode 48999071 on your phone. This recording will be available on Monday, August 7, 2017 as of 2:30 PM until 11:59 PM on Monday, August 14, 2017.
Complete unaudited interim condensed consolidated financial statements and Management's Discussion & Analysis will be available on Héroux-Devtek's website: www.herouxdevtek.com.
Please note that the Annual Meeting of Shareholders will be held on the same day at 10:00 AM in the Salon Pierre de Coubertin of the Omni Mont-Royal Hotel (1050 Sherbrooke Street West, Montréal, Québec).
MEDIA WISHING TO QUOTE AN ANALYST SHOULD CONTACT THE ANALYST PERSONALLY FOR PERMISSION.
NOTE TO FIRST-TIME ANALYSTS: Please contact MaisonBrison at (514) 731-0000 prior to the day of the conference call.
Interested parties may also listen live at:
http://www.herouxdevtek.com/investor-relations/events or http://www.gowebcasting.com/8553
Martin Goulet
MaisonBrison
(514) 731-0000