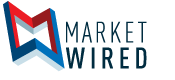 Gran Colombia Gold Provides Details for Its Second Quarter 2017 Results Webcast
/EINPresswire.com/ -- TORONTO, ON--(Marketwired - August 03, 2017) - Gran Colombia Gold Corp. (TSX: GCM) announced today that it will release its financial results for the second quarter of 2017 after market close on Monday, August 14, 2017 and will host a conference call and webcast on Tuesday, August 15, 2017 at 9:30 a.m. Eastern Time to discuss the results.
Webcast and call-in details are as follows:

Live Event link: http://edge.media-server.com/m/p/urfvuni7
International: 1 (514) 841-2157
North America Toll Free: 1 (866) 215-5508
Colombia Toll Free: 01 800 9 156 924
Conference ID: 45399427
A replay of the webcast will be available at www.grancolombiagold.com from Tuesday, August 15, 2017 until Thursday, September 14, 2017.
About Gran Colombia Gold Corp.
Gran Colombia is a Canadian-based gold and silver exploration, development and production company with its primary focus in Colombia. Gran Colombia is currently the largest underground gold and silver producer in Colombia with several underground mines in operation at its Segovia and Marmato Operations. Gran Colombia is continuing an expansion and modernization project at its Segovia Operations.
Additional information on Gran Colombia can be found on its website at www.grancolombiagold.com and by reviewing its profile on SEDAR at www.sedar.com.