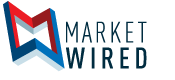 Grand Havana, Inc. Receives Trademark for Grand Havana
Grand Havana is now protected under U.S. trademark laws
/EINPresswire.com/ -- MIAMI, FL--(Marketwired - Aug 3, 2017) - Grand Havana, Inc. (OTC: GHAV), a retailer and wholesaler of specialty blend coffees and teas in the U.S., announces that the company was granted trademark status for "Grand Havana" by the U.S. Patent and Trademark Office (PTO). The now registered name Grand Havana® will enhance the company's brand image and help distinguish itself even further from other manufacturers, according to Steve Polisar, founder and General council (Attorney) of the company. "It really sets our brand name apart from the other manufacturers in the industry," says Polisar. "With years of sales in the industry and proving the value of our name, it took a long time [for us] to be granted this designation." Most business experts suggest that registering or trademarking a business name is a good idea. Although it is not required by law, trademark registration can provide powerful protection against a trademarked name's misuse by others. Some firms register or trademark their business names just within the state they are located. However, if they do business in multiple states or around the world, registering a business name with the PTO puts other businesses on notice that the name is taken -- and it makes it easier to protect the name from misuse. "For us, this is all about branding the Grand Havana name," notes Polisar. "Now, after all these years, the term is officially and legally ours."
Grand Havana is the sole shareholder of Grand Havana Master, LLC and Grand Havana, LLC.
About Grand Havana Coffee Company
Grand HAVANA Coffee is a Miami-based specialty coffee retailer and wholesaler. GH specializes in the small-batch roasting of Cuban style espresso coffee beans, masterfully blended by legendary roaster, Luis Bustelo, the original master blender of the Cuban espresso. The company focuses on taking the product mainstream following the massive popular demand for our specialized roasting blend, with over 3.5 million cups of espresso served.
Grand Havana Coffee is the consumer's brand of choice for delving into the essence, allure and nostalgia of old HAVANA, with all its coffee products roasted and packaged in Miami, Florida USA.
Safe Harbor Statement:
The information posted in this release may contain forward-looking statements within the meaning of the Private Securities Litigation Reform Act of 1995. You can identify these statements by use of the words "may," "will," "should," "plans," "explores," "expects," "anticipates," "continue," "estimate," "project," "intend," and similar expressions. Forward-looking statements involve risks and uncertainties that could cause actual results to differ materially from those projected or anticipated. These risks and uncertainties include, but are not limited to, general economic and business conditions, effects of continued geopolitical unrest and regional conflicts, competition, changes in technology and methods of marketing, and various other factors beyond the Company's control.

EIN Presswire does not exercise editorial control over third-party content provided, uploaded, published, or distributed by users of EIN Presswire. We are a distributor, not a publisher, of 3rd party content. Such content may contain the views, opinions, statements, offers, and other material of the respective users, suppliers, participants, or authors.