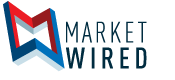 Kraken Provides Corporate Update and Announces New Team Members
Sensors-to-Systems Strategy Continues to Advance
/EINPresswire.com/ -- ST. JOHN'S, NL--(Marketwired - August 03, 2017) - Kraken Sonar Inc. (TSX VENTURE: PNG) (OTCQB: KRKNF) is pleased to update our shareholders on recent corporate developments.
"Since our last update, we have not only expanded our current strategic relationships but are also in discussions with potential new strategic partners that could expand our markets and accelerate growth," said Karl Kenny, Kraken's President and CEO. "Our recent hires in Germany add new customer relationships and advance our technical depth required to deliver our Robotics-as-a-Service (RaaS) business model, something demanded by energy industry enterprises seeking more economic and effective solutions than those provided by incumbent service providers."
Key Business Updates
Avro Arrow search has begun and is expected to generate over C$250,000 of RaaS revenue in Q3;
Elbit's KATFISH™ is now set for delivery in September; Kraken has received 85% of milestone payments associated with this contract;
C$400,000 AquaPix

®

Sonar contract with a European defense contractor expected to be delivered and revenue recognized in Q3;
Kraken continues to pursue its multi-year business development efforts in the U.S. defense market, and hopes to announce initial contract wins in 2017;
Kraken expects to sign initial development contracts with large oil and gas service companies in 2017, setting the stage for longer-term high volume sales and recurring service opportunities.
Contract to design and build a 6,000m customized SeaVision™ imaging system delivered and will generate revenue of over C$160,000 in Q3;
SeaVision™ production units are expected to be available in late Q417 and will be sold for C$100,000 per system;
Kraken Power GmbH recently signed a C$150,000 contract and is expecting to sign a multi-year thruster supply agreement with a commercial customer for C$2 million+ per year;
Kraken Robotik GmbH announces the addition of three important team members that bring strong technical capabilities along with relationships across the oil and gas market.
Kraken Sonar - Activities Update
Avro Arrow Search
On Friday, July 28th, Kraken officially commenced the search for the lost Avro Arrow test models using its ThunderFish® underwater robot. We expect to generate revenue of over C$250,000 from this contract in Q3. The search has generated significant national and international media interest and will continue through the month of August in Lake Ontario. Various media coverage can be seen on our social media sites including Twitter and Facebook and additional media coverage can be found here:
http://nationalpost.com/news/canada/search-for-long-missing-avro-arrow-models-in-lake-ontario-gets-underway-2/wcm/4512efce-42e6-4eb1-91a3-116800802bb2
http://www.bbc.com/news/world-us-canada-40719928
"As we are proving on the Avro Arrow project, RaaS enables us to offer highly adaptable robotic solutions to meet the needs of different customers -- from a single robot to a fleet of robots; rental or lease-purchase options; multi-purpose underwater platforms, which with the right software can perform a variety of tasks," said Mr. Kenny. "In other words, we can provide what is needed; the way it is needed; and when it is needed, affordably, and with assured quality standards. While RaaS has obvious advantages for our customers, it is also a business model that enables us to grow our customer base, greatly increase market share, and drive profitable growth from recurring revenue."
KATFISH™ Delivery
In agreement with Elbit, Kraken has extended the at-sea testing time of KATFISH™ to take advantage of good weather conditions. Previous at-sea testing was hampered by harsh winter and ice conditions experienced earlier this year. The extended sea testing time has also enabled enhanced capabilities to the system's active stabilization control system, as well as fine-tuning of third party sensors. The Company expects that KATFISH™ will be shipped in September. To date, Kraken has received milestone progress payments representing over 85% of the contract value.
AquaPix® Sonar Contract
On June 5th, Kraken announced that its wholly-owned subsidiary, Kraken Sonar Systems Inc. was awarded a repeat AquaPix® sonar contract valued at over C$400,000 by a leading European defence contractor. This contract is on schedule and is expected to ship by the end of August with revenue being recognized in Q3. The Company has received a contract deposit of 30% and will invoice for final proceeds upon shipment.
Contract Pursuits
Kraken's bid activity is at an all-time high driven by new product introductions, new service offerings, new channel partners, new business development team members and the maturation of the company's sales cycle. We believe contract pursuits in both the military and commercial market (mainly oil and gas) will show success later this year. This will include initial development contracts with large oil and gas service companies, setting the stage for longer-term high volume sales and recurring services opportunities. In the defense market, our recent and upcoming trials and partnerships have exposed us to significant international underwater defence opportunities whereby navies are upgrading their aging equipment with modern technology such as those offered by Kraken. In the U.S., Kraken continues to pursue its multi-year business development efforts, and hopes to announce initial contract wins in 2017.
Kraken Robotik - Activities Update
Team Additions
Kraken Robotik GmbH began operations in early 2017 in Bremen, Germany with two employees. Today, we are pleased to announce the addition of three important team members that bring strong technical capabilities along with relationships across the commercial market and specifically oil and gas.
Dr. Jakob Schwendner, Managing Director of Kraken Robotik GmbH said, "Jan, Sylvain and Patrick are recognized leaders in underwater robotics. As Kraken continues to prepare for more growth in our market areas and product lines, we are delighted to welcome them to our team."
Dr. Jan Albiez - Director of Engineering
After being employed for six years as researcher in robotics at FZI in Karlsruhe, Germany, Jan received his PhD from the University of Karlsruhe in 2007 for his work on biologically inspired walking machines. He then worked at the underwater robotic branch of DFKI (German Research Center for Artificial Intelligence) in Bremen. DFKI is one of the world's largest nonprofit research institutes for artificial intelligence. In 2014, Jan moved to SENAI CIMATEC in Salvador, Brazil where he served as technical leader on the BG/Shell FlatFish AUV project and trained a 20-person robotics team.
Dr. Sylvain Joyeux - Senior Software Scientist
Since receiving his PhD in 2007, Sylvain has been working on software frameworks to enable long-term autonomy in robotic systems. Until 2014 he was part of DFKI in Germany, where he managed autonomy-related projects and later led DFKI's Autonomy team. He is the main software architect of the Robot Construction Kit, a software framework used in a variety of robotic systems at DFKI and elsewhere, that has a focus on robust, fault-tolerant autonomous systems. Since 2014, he has been leading the software engineering efforts of the BG/Shell FlatFish project.
Patrick Paranhos - Director, Business Development
Patrick obtained his MSc in Robotics in 2009 from PUC University in Rio de Janeiro, Brazil where he developed probabilistic localisation algorithms for a Petrobras robotic system. In 2010, he started at DFKI and was involved in various robotics projects. In 2013, he moved to business development and helped establish a Brazilian Institute of Robotics and a Brazilian robotics company. Over the past 5 years he has originated over US$30M in research projects in the oil & gas, electrical energy and mining sectors. He was also responsible for client relations and served as the main contact point with BG/Shell for the FlatFish subsea resident AUV project.
Contract Delivery & Pursuits
On April 3rd, Kraken announced that Kraken Robotik GmbH was awarded a contract to design and build a 6,000m rated laser/optical imaging system for the prestigious Alfred Wegener Institute, Helmholtz Centre for Polar and Marine Research (AWI) in Bremerhaven. The system is based on Kraken's recently announced SeaVision™ technology, but custom engineered and adapted to operate over extended periods under harsh deep-sea conditions. The system was successfully delivered in mid-July and will generate revenue of over C$160,000 in Q3.
Kraken introduced the SeaVision™ system during the Ocean Business 2017 conference. SeaVision™ is the world's first full colour, underwater laser imaging system that offers the resolution, range and scan rate to deliver dense 3D point cloud images of subsea infrastructure with millimeter resolution in real time. The system is designed for deployment on underwater robotic platforms. The introduction of SeaVision™ has generated significant industry interest and has recently won a product award from the Go-3D underwater technology conference. Prototype units for the SeaVision™ system are currently in production and will be trialed with selected customers this fall. Production units are expected to be available in late Q417 and will be sold for C$100,000 per system.
Kraken Power GmbH - Activities Update
In May, Kraken announced that it has acquired a minority interest in ENITECH Subsea GmbH of Rostock, Germany, and that the company was renamed Kraken Power GmbH. Under the agreement, Kraken can increase its ownership stake to 75%. Over the past ten years, Kraken Power has developed significant intellectual property in the field of deep-sea pressure tolerant technology. This investment provides ownership of know-how, tooling and equipment to produce high performance batteries and propulsion systems for underwater robots.
Since being re-capitalized, Kraken Power has successfully restarted operations and is seeing strong international interest in its products. Kraken Power recently signed a C$150,000 contract for T160 RIM thrusters with an Egyptian customer and also signed a spare parts supply agreement with a large defense contractor. In addition, Kraken Power expects to sign a multi-year deal to supply innovative rim thrusters to a commercial customer. This deal is forecasted to generate more than C$2 million in annual revenues to Kraken Power. Finally, Kraken Power has quoted several companies addressing the offshore oil and gas market who have interest in contracting Kraken Power to supply battery systems, thrusters and drives for ROVs and AUVs.
Kraken Power is also pleased to have recently won an innovation award (INNO AWARD 2017) at the technology center expo for the State of Mecklenburg-Vorpommern (Germany) for successfully bringing its pressure tolerant technology to market.
ABOUT KRAKEN SONAR INC.
Kraken Sonar Inc. (TSX VENTURE: PNG) (OTCQB: KRKNF) is a marine technology company, founded in 2012, that is dedicated to the production and sale of software-centric sensors and underwater robotic systems. The company is headquartered in St. John's, Newfoundland with offices in Dartmouth, Nova Scotia; Bremen, Germany; and Fairfax, Virginia. For more information, please visit www.krakensonar.com, www.krakenrobotik.de, www.krakenpower.de.
Certain information in this news release constitutes forward-looking statements. When used in this news release, the words "may", "would", "could", "will", "intend", "plan", "anticipate", "believe", "seek", "propose", "estimate", "expect", and similar expressions, as they relate to the Company, are intended to identify forward-looking statements. In particular, this news release contains forward-looking statements with respect to, among other things, business objectives, expected growth, results of operations, performance, business projects and opportunities and financial results. These statements involve known and unknown risks, uncertainties and other factors that may cause actual results or events to differ materially from those anticipated in such forward-looking statements. Such statements reflect the Company's current views with respect to future events based on certain material factors and assumptions and are subject to certain risks and uncertainties, including without limitation, changes in market, competition, governmental or regulatory developments, general economic conditions and other factors set out in the Company's public disclosure documents. Many factors could cause the Company's actual results, performance or achievements to vary from those described in this news release, including without limitation those listed above. These factors should not be construed as exhaustive. Should one or more of these risks or uncertainties materialize, or should assumptions underlying forward-looking statements prove incorrect, actual results may vary materially from those described in this news release and such forward-looking statements included in, or incorporated by reference in this news release, should not be unduly relied upon. Such statements speak only as of the date of this news release. The Company does not intend, and does not assume any obligation, to update these forward-looking statements. The forward-looking statements contained in this news release are expressly qualified by this cautionary statement.
Neither the TSX Venture Exchange Inc. nor its Regulation Services Provide (as that term is defined in the policies of the TSX Venture Exchange) accepts responsibility for the adequacy or accuracy of this release, and the OTCQB has neither approved nor disapproved the contents of this press release.