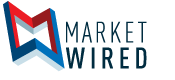 Mansfield-Martin Exploration Mining, Inc. Announces New Director and Formation of Environmental Reclamation Company
Company to capitalize on environmental expertise for new revenue stream
/EINPresswire.com/ -- TOMBSTONE, AZ--(Marketwired - Aug 3, 2017) -  Mansfield-Martin Exploration Mining, Inc. (OTC PINK: MCPI) announced today that Dr. Ted Topolski, PhD, has been appointed as a director. Dr. Topolski has over 35 years of experience in developing environmentally sound mining techniques and in providing reclamation and remediation services to the mining industry. His expertise is broadly based in metals mining and reclamation, but in the U.S. he has emphasized work in environmentally sensitive areas subject to EPA regulation. Dr. Topolski's background also reflects work in the public sector, consulting for the governments of the U.S. and the U.S.S.R. during the 1980s, including the development of a remediation protocol for metals in the Chernobyl Exclusion Zone following the Chernobyl reactor explosion in 1986, and current advisory work for the Swiss-American Chamber of Commerce. Dr. Topolski is a principal of The Tanne Group, a Swiss conglomerate with interests in extractive industries world-wide, and an officer of GoldCorp Switzerland, GmbH, the owner and developer of precious metal mining properties throughout the American West. 
Mansfield-Martin also announced its formation of Environmental Reclamation and Recovery, LLC, a Wyoming company that will provide environmental testing and mining protocol development along with general remediation services to the mining industry. ER&R will immediately obtain access to GoldCorp's licensed technology and equipment specially designed to efficiently process previously mined materials in an environmentally friendly manner, with full heavy metal and other toxic waste containment. ER&R also assumes Mansfield-Martin's position in negotiations to acquire patented waste water remediation and treatment technology developed for the mining industry by Ionic Water Technologies. 
John T. Bauska, President and CEO, stated, "We made a commitment to 'green' technologies for development of our Tombstone properties. It's taken a little longer, and it's been somewhat more expensive, but we remain hopeful that the delays and costs will pay-off in the long-term. We did not anticipate that our work would create its own stand-alone opportunities, but the industry-wide need for ER&R's services, especially tied-in with Dr. Topolski's recognized expertise and international connections, made the business model compelling." 
"Jack and I have known each other for many years, and I think share a mutual respect. He was converted to the benefits of environmentally sound mining -- economic, social and otherwise -- some time ago. Responsible processing of tailings and waste water is one of the largest issues in mining in the U.S. and world-wide, and we have a start with technologies that address both. I look forward to working with Jack and the other exceptional members of the board to grow Mansfield-Martin's core business of developing precious metal assets and in capitalizing and marketing our specialized sustainable mining expertise." 
About Mansfield-Martin Exploration Mining, Inc.
Mansfield-Martin Exploration Mining, Inc. is principally engaged in a variety of mining activities on owned and claimed property in Arizona's Tombstone Mining District, a historically prolific zone of silver and gold production. Mansfield-Martin is an SEC-Reporting company, and has approximately 335 million shares issued and over 200 shareholders. Additional information can be found at www.mansfieldmartin.com or in its SEC filings at https://www.sec.gov/cgi-bin/browse-edgar?company=Mansfield-martin&owner=exclude&action=getcompany. 
Safe Harbor Statement
This press release contains information that constitutes forward-looking statements made pursuant to the safe harbor provisions of the Private Securities Litigation Reform Act of 1995. All statements, trends, analysis, and other information contained in this press release including words such as "anticipate," "believe," "plan," "estimate," "expect," "intend," and other similar expressions of opinion, constitute forward-looking statements. Any such forward-looking statements involve risks and uncertainties that could cause actual results to differ materially from any future results described within the forward-looking statements. Risk factors that could contribute to such differences include those matters more fully disclosed in the Company's reports filed with the Securities and Exchange Commission. The forward-looking information provided herein represents the Company's estimates as of the date of the press release, and subsequent events and developments may cause the Company's estimates to change. The Company specifically disclaims any obligation to update the forward-looking information in the future. Therefore, this forward-looking information should not be relied upon as representing the Company's estimates of its future financial performance as of any date subsequent to the date of this press release.
Contact:

Corporate Services
Mansfield-Martin Exploration Mining, Inc.
Information@mansfieldmartin.com
1137 Highway 80 East
P.O. Box 1218
Tombstone, Arizona 85638