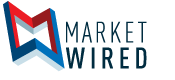 Northview Apartment REIT Announces Sale in Iqaluit, NU, and Acquisition in Moncton, NB
/EINPresswire.com/ -- CALGARY, ALBERTA--(Marketwired - Aug 2, 2017) - Northview Apartment Real Estate Investment Trust ("Northview") (TSX:NVU.UN), today announced a disposition in Iqaluit, NU, and an acquisition in Moncton, NB.
Northview completed the disposition of a non-core hotel asset located in Iqaluit, NU, for $14.9 million.
Northview also completed the acquisition of 327 units in Moncton, NB, for $31.4 million or $96,000 per unit. The portfolio is comprised of six well located modern buildings constructed since 2012. This acquisition increases Northview's Moncton, NB, portfolio to 1,176 units, and the Atlantic Canada portfolio to 4,588 units.
Todd Cook, President and CEO, commented, "The sale of the Hotel Arctic and acquisition in Moncton, NB, continues our focus on strategic capital deployment. This acquisition of newly constructed units continues to improve the quality of our portfolio."
About Northview
Northview is one of Canada's largest publicly traded multi-family REITs with a portfolio of approximately 24,000 quality residential suites in more than 60 markets across eight provinces and two territories. Northview's portfolio includes markets characterized by expanding populations, growing economies, high occupancy levels, and rising rents, which provides Northview the means to deliver stable and growing profitability and cash distributions to Unitholders of Northview over time. Northview currently trades on the TSX under the ticker symbol: NVU.UN. Additional information concerning Northview is available at www.sedar.com or www.northviewreit.com.
Northview Apartment Real Estate Investment Trust
Mr. Todd Cook
President and Chief Executive Officer
(403) 531-0720
Northview Apartment Real Estate Investment Trust
Mr. Travis Beatty
Chief Financial Officer
(403) 531-0720
Northview Apartment Real Estate Investment Trust
Mr. Leslie Veiner
Chief Operating Officer
(403) 531-0720