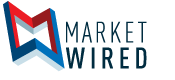 Optymyze Supports Insurance Business Growth Through Effective Channel Management
Company's Cloud Solutions Generate Distinct Competitive Advantages
/EINPresswire.com/ -- CHESTER, PA--(Marketwired - Aug 2, 2017) - Optymyze, a worldwide provider of enterprise cloud applications and services for improving sales and channel performance, shared details of its continued momentum in distribution management for insurance companies. Acknowledged for its top-ranked technology and ability to rapidly deliver value to clients, Optymyze helps property, casualty, life, and health insurance carriers drive the performance of direct and indirect channels.
"Most insurers are trying to get their distributors to increase productivity and generate more business," said Karlyn Carnahan, Head of The Americas for Celent's Property Casualty Practice. "It's not a surprise that a growing number of insurers are implementing technologies to manage their channels more effectively. Systematically designing, developing, maintaining, and managing channel relationships results in sustainable competitive advantages."
Some of the major challenges in the insurance industry include an uncertain regulatory environment, product offerings with multiple commission structures, and a mix of direct and independent broker workforces. Challenges like these, combined with inflexible legacy systems -- and manual, time-consuming, labor-intensive processes -- result in the widespread inability of most insurance companies to adapt to change.
With Optymyze, insurance providers motivate their distribution channels to achieve sales goals, efficiently manage channel operations, predict the performance of each individual in each channel, forecast sales results and the cost of sales, and leverage data-driven insight to channel compliance, performance, and commissions.
Optymyze president and CEO Mark Stiffler said, "Our insurance experts in sales, solution development, services automation, and services delivery have a deep understanding of insurance distribution and channel management. Optymyze's expertise coupled with industry-specific cloud applications and extensible data, analytics, planning, and automation platforms enable our clients to rapidly deploy apps that create a high level of channel engagement and loyalty."
Two insurance industry experts recently joined Optymyze. Lucinda Colberg is a director of insurance solution marketing. She applies her expertise in business development and marketing for commercial insurance, distribution, and sales that she gained at Aon, Marsh and Fireman's Fund Insurance. Steve Bones is a product manager where he leverages the Optymyze platforms to create insurance-specific applications based on his product development experience at CSAA, ISCS, Exigen Insurance Solutions, and Fireman's Fund Insurance.
More information, including an infographic on insurance industry distribution management strategies, can be accessed here http://optymyze.com/industries/insurance.
About Optymyze
 Optymyze is revolutionizing the performance of salespeople with data science, process automation, enterprise planning, and advanced analytics. We do this by motivating people to achieve sales goals; efficiently managing sales operations; predicting the performance of each sales person, and forecasting sales results and the cost of sales. By enabling clients to rapidly and efficiently adapt to change, Optymyze turns sales operations into a strategic advantage. Our success has been recognized by Ventana Research for innovations in sales operations management, and by Brandon Hall Group for advances in sales enablement.