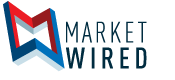 12 Retech Corporation to Acquire 100% of 12 Japan Limited
/EINPresswire.com/ -- HONG KONG, CHINA--(Marketwired - Aug 2, 2017) - 12 Retech Corporation ("12 Retech" or the "Company") (OTC PINK: RETC), an innovative retail technology company, is pleased to announce that the Company has entered into a Share Exchange Agreement (the "Agreement") to acquire 100% of 12 Japan Limited, the Japanese incorporated company developing and marketing 12 Retech technologies for the Japan market. As a result of the Agreement, 12 Japan shall become a wholly-owned subsidiary of the Company.
Angelo Ponzetta, CEO of 12 Retech, commented, "Acquiring and combining with the strengths of 12 Japan will created a larger and more versatile 12 Retech with a stronger corporate structure, deeper management team, and greater marketing capabilities across Asia. We look forward to continuing our work together to expand installations and operations with several potential new retail partners around the world."
Pursuant to the Share Exchange Agreement, the Company will acquire 100% of the issued and outstanding equity of 12 Japan in exchange for Five Million (5,000,000) restricted shares of RETC Common Stock; and, (ii) Five Hundred Thousand (500,000) shares of RETC Series A Preferred Stock. The Agreement contains customary representations and warranties. Additionally, the Agreement required that concurrently with closing, the Company facilitate the cancellation of Five Million (5,000,000) of RETC Common Stock currently beneficially owned by the Company's officers and directors; and the cancellation of Five Hundred Thousand (500,000) of RETC Series A Preferred Stock currently beneficially owned by the Company's officers and directors. Collectively, such shares shall be cancelled and returned to the Company's treasury. 
Following the above-mentioned issuance and subsequent cancellation of identical corresponding numbers of common and preferred shares, the total issued and outstanding common and Preferred Series A shares issued and outstanding remain unchanged.
About 12 Retech Corporation
Through its wholly-owned subsidiary, 12 Hong Kong Limited, 12 Retech is the developer of the patented "12" next-gen retail shopping technology which seamlessly combines cutting edge digital tech and social networking with a real-life, for fun and unique shopping experience.
Established in 2010, 12 fully integrates in-store, online, and mobile shopping experiences with its patented smart 12Mirrors, 12Mobile app, and 12Kiosks, while an interactive advertising screen provides special offers from shops, restaurants, and service providers. 12 simultaneously meets the needs of shop owners and customers, making in-store shopping fun and entertaining. 12 Retech currently has operations in Hong Kong.
Safe Harbor Declaration
Any statements contained in this press release that do not describe historical facts may constitute forward-looking statements as that term is defined in the Private Securities Litigation Reform Act of 1995. Any forward-looking statements contained herein are based on current expectations, but are subject to many risks and uncertainties. The factors that could cause actual future results to differ materially from current expectations include, but are not limited to, risks and uncertainties relating to the Company's ability to develop, market and sell products based on its technology; the expected benefits and efficacy of the Company's products and technology; the availability of substantial additional funding for the Company to continue its operations and to conduct research and development, and future product commercialization; and the Company's business, research, product development, regulatory approval, marketing and distribution plans and strategies.

EIN Presswire does not exercise editorial control over third-party content provided, uploaded, published, or distributed by users of EIN Presswire. We are a distributor, not a publisher, of 3rd party content. Such content may contain the views, opinions, statements, offers, and other material of the respective users, suppliers, participants, or authors.