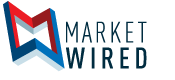 Artificial Intelligence Company Breaking Data Updates its GIVEMESPORT Q4 Increase in Net Advertising Revenues to 50%
GIVEMESPORT sees year-on-year Q4 Net Advertising Revenue grow by 50% and Q3 grow by 21%
/EINPresswire.com/ -- TORONTO, ONTARIO and LONDON, UNITED KINGDOM--(Marketwired - Aug 2, 2017) - Breaking Data Corp. (TSX VENTURE:BKD)(OTC PINK:BKDCF) ("Breaking Data" or the "Company") is pleased to report that its wholly-owned subsidiary Sports New Media Holdings Limited ("SNM"), owner of GIVEMESPORT, posted its audited 2016/17 year-end financial results and has seen the fourth quarter Net Advertising Revenue increase by 50%, compared to the same quarter a year ago.
GIVEMEMSPORT has increased its Total Net Advertising Revenue in fiscal year 2017 to $4,267,722 USD, up from $3,721,716 USD in fiscal year 2016.
GIVEMESPORT had a strong end to the fiscal year with 21% growth in the third quarter and 50% growth in the fourth quarter, compared to the same quarter in the previous year.
Net Advertising Revenue by quarter - Fiscal 2017
Q4 - $ 1,210,078 USD (+50%)
Q3 - $ 1,185,034 USD (+21%)
Q2 - $ 993,777 USD (+13%)
Q1 - $ 878,833 USD (-17%)
Nick Thain CEO of Breaking Data Corp. said "It's good to see the GIVEMESPORT team putting in three successive quarters of revenue growth compared with the same quarters from the previous year. This is a trend that we expect to continue in fiscal 2018."
Notes to editor
GIVEMESPORT's fiscal year end is March 31st, 2017. The Company notes that the quarterly results above are unaudited and extrapolated from the annual audited results. The March 31, 2017 year-end audited financial statements can be found on sedar.com. The foreign exchange rate used to convert GBP to USD in this news release is 1.31498.
About Breaking Data Corp: breakingdatacorp.com
Breaking Data Corp. is a technology provider of a range of Artificial Intelligence services including; semantic search, machine learning and natural language processing ("NLP"). The Company's technology platform has many practical applications, in multiple business and consumer verticals that are immersed in massive media and data rich settings. The Company's showcase app, BreakingSports, utilizes semantic machine learning and NLP to track social media in a fully automated, real-time manner for significant sports information and events and distributes summarized information through real-time push notifications to consumers.
About GIVEMESPORT: givemesport.com
GIVEMESPORT, Breaking Data's recent acquisition, is a leading next generation sports media company with the largest single publisher Facebook page in the world, with over 26 million fans. The next largest single sports publisher Facebook page is ESPN with 15.2 million fans. GIVEMESPORT's content generates over 3.6 billion impressions (Feb-17), reaching over 138 million unique users (Feb-17) per month on Facebook alone. Visit GIVEMESPORT's Facebook page at facebook.com/GiveMeSport
Neither TSX Venture Exchange nor its Regulation Services Provider (as that term is defined in the policies of the TSX Venture Exchange) accepts responsibility for the adequacy or accuracy of this release.
Cautionary and Forward-looking Statements - Statements contained in this news release, which are not historical facts, are forward-looking statements that involve risk, uncertainties and other factors that could cause actual results to differ materially from those expressed or implied by such forward-looking statements. There can be no assurance that such statements will prove to be accurate and actual results and future events could differ materially from those anticipated in such statements. All forward-looking statements included in this news release are based on information available to the Company on the date hereof. Forward-looking statements are subject to known and unknown risks, uncertainties and other factors that could cause actual results of the Company to differ materially from the conclusion, forecast or projection stated in such forward-looking statements. These risks, uncertainties and other factors include, but are not limited to factors referenced in the Company's other continuous disclosure filings, which are available at sedar.com. Readers should not place undue reliance on these forward-looking statements. The Company assumes no obligation to update any forward-looking statements, except as required by applicable securities laws.