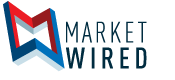 Superior Plus Corp. Announces Conclusion to Canada Revenue Agency Review of Conversion Transaction
/EINPresswire.com/ -- TORONTO, ONTARIO--(Marketwired - Aug 1, 2017) - Superior Plus Corp. ("Superior") (TSX:SPB) is pleased to announce that it has entered into an agreement with the Canada Revenue Agency ("CRA"), which provides for a final resolution of Superior's tax appeal in connection with its conversion from an income trust structure to a corporation on December 31, 2008 (the "Conversion"). The settlement agreement will not impact Superior's cash income taxes for the current year or any previous financial years or Superior's existing 2017 guidance.
Luc Desjardins, President and Chief Executive Officer stated "We are very pleased with the conclusion of the tax appeal relating to the Conversion transaction. It eliminates uncertainty for Superior going forward and enables us to focus on our ongoing Evolution 2020 business initiatives."
About the Corporation
Superior consists of two primary operating businesses: Energy Distribution includes the distribution of propane and distillates, and supply portfolio management; and Specialty Chemicals includes the manufacture and sale of specialty chemicals.
For further information about Superior, please visit our website at: www.superiorplus.com.
Forward-Looking Information
This press release may contain forward-looking statements. All forward-looking statements are based on our beliefs as well as assumptions based on information available at the time the assumption was made and on management's experience and perception of historical trends, current conditions and expected future developments, as well as other factors deemed appropriate in the circumstances. No assurance can be given that these assumptions and expectations will prove to be correct. Forward-looking statements are not facts, but only predications and can generally be identified by the use of statements that include phrases such as "anticipate", "believe", "continue", "could", "estimate", "foresee", "grow", "expect", "plan", "intend", "forecast", "future", "guidance", "may", "predict", "project", "should", "strategy", "target", "will" or similar expressions suggesting future outcomes. Forward looking statements in this press release include Superior's expected cash taxes and tax horizon,. Superior believes the expectations reflected in such forward-looking information are reasonable but no assurance can be given that these expectations will prove to be correct and such forward-looking statements should not be unduly relied upon.
Forward-looking information is not a guarantee of future performance and involves a number of risks and uncertainties and relies on certain assumptions some of which are described herein. Such forward-looking information necessarily involves known and unknown risks and uncertainties and relies on certain assumptions, each of which may cause Superior's actual results to differ materially from any projections of future results expressed or implied by such forward-looking information. These risks, uncertainties and assumptions include risks and assumptions related to future operational and financial results of Superior, future tax rates and available tax pools. In addition, Superior's operating and financial results are, in turn, subject to certain risks including those identified in the Corporation's 2016 Annual Information Form under the heading "Risk Factors", which is available on the SEDAR website (www.sedar.com). Any forward-looking information is made as of the date hereof and, except as required by law, Superior does not undertake any obligation to publicly update or revise such information to reflect new information, subsequent or otherwise.
Superior Plus Corp.
Beth Summers
Senior Vice President and Chief Financial Officer
(416) 340-6015
Superior Plus Corp.
Rob Dorran
Vice President, Investor Relations and Treasurer
(416) 340-6003 or Toll Free: 1-866-490-PLUS (7587)
www.superiorplus.com


EIN Presswire does not exercise editorial control over third-party content provided, uploaded, published, or distributed by users of EIN Presswire. We are a distributor, not a publisher, of 3rd party content. Such content may contain the views, opinions, statements, offers, and other material of the respective users, suppliers, participants, or authors.