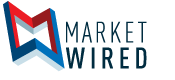 Superior Plus Announces Completion of the Acquisition of Yankee Propane and Virginia Propane
/EINPresswire.com/ -- TORONTO, ONTARIO--(Marketwired - Aug 1, 2017) - Superior Plus Corp. ("Superior") (TSX:SPB) is pleased to announce that it has closed the previously announced acquisition of the assets of Yankee Propane Inc. and Virginia Propane Inc. for an aggregate purchase price of approximately US $31.5 million. The amount of the purchase price payable on closing of approximately US $27.5 million was paid with cash from Superior's credit facility.
About the Corporation
Superior consists of two primary operating businesses: Energy Distribution includes the distribution of propane and distillates, and supply portfolio management; and Specialty Chemicals includes the manufacture and sale of specialty chemicals.
For further information about Superior, please visit our website at www.superiorplus.com.
Beth Summers
Senior Vice President and Chief Financial Officer
(416) 340-6015
Rob Dorran
Vice President, Investor Relations and Treasurer
(416) 340-6003
Toll Free: 1-866-490-PLUS (7587)
www.superiorplus.com