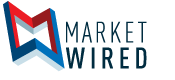 Crednology Holding Corp. Signs Letter of Intent for a New Acquisition
Crednology has completed due Diligence and expects to Close late August
/EINPresswire.com/ -- NORTHRIDGE, CA--(Marketwired - Aug 1, 2017) - Crednology Holding Corp. (OTC PINK: COHO) ("Crednology"), is excited to announce that we have signed a Letter of Intent to acquire a company providing cloud based services to various customers. The acquisition currently uses Crednology's cloud network to provide these services to its customers. The due diligence on the acquisition has been completed and the parties have started the negotiation of the final contract terms. Crednology expects to close in August. More details will be provided after we close.
Revenues will increase by over $400,000 (a 55% increase over the revenues for the twelve months ended December 31, 2016) with profit increasing by approximately $200,000 per annum.


This is the first of the targeted acquisitions in this sector which Crednology hopes to acquire over the next 12 to 18 months.
Oriel Rechtman, CEO of Crednology Holding Corp. commented, "This is the first step in our targeted expansion plans for this year in the technology sector. We continue to improve our internal growth, particularly in our E Waste division, while we focus on our business plan which includes our internal and external growth plans while maintaining low overhead. We recognize that we still have dilution which is impacting our desire to improve Shareholder Value, however we believe that we can stay ahead of that dilution by the execution of business fundamentals and our specific growth plans."
About Crednology Holding Corp.
Crednology Holding Corp, a Delaware corporation, is a public holding company that has been dedicated to enhancing shareholder value through a strategic combination of organic growth, mergers and profitable acquisitions. 
The Company is engaged in the cloud computing segment of the technology sector as well as the Electronic Waste and Recycling business. The main products and services include cloud computing and virtual environment, disaster recovery and business continuity and managed services to corporate accounts as well as the recycling and disposal of E-Waste and other materials.
The market for cloud computing is growing at a staggering pace. In 2015 the industry experienced a rapid growth of 33% with the segment of business reaching over $16 billion by the year end. This market trend is expected to continue with growth of approximately 30% expected annually for the next few years. E-Waste is growing at a significant pace with double digit increases anticipated annually over the next few years.
Safe Harbor and Informational Statement
This press release may contain forward-looking information within the meaning of Section 21E of the Security Exchange Act of 1934, as amended (the Exchange Act), including all statements that are not statement of historical fact regarding the intent, belief or current expectations of the company, its directors or its officers with respect to, among other things: (i) the company's financing plans; (ii) trends affecting the company's financial conditions or results of operations; (iii): the company's growth strategy and operating strategy; and (iv) the declaration and payment of dividends. The words "may", "would", "will", "expect", "estimate", "anticipate", "believe", "intend", and similar expressions and variations thereof are intended to identify forward-looking statements. Investors are cautioned that any such forward-looking statement are not a guarantee of future of future performance and involve risks and uncertainties, many of which are beyond the company's ability to control, and that actual results may differ materially from those projected in the forward-looking statements as a result of various factors including the risk disclosed in the company's statements and reports filed with the OTC Markets. The Company claims the safe harbor provided by Section 21E(c) of the Exchange Act for all forward-looking statements.