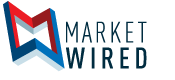 Tintina Mines Limited Announces Appointment of New Director
/EINPresswire.com/ -- TORONTO, ONTARIO--(Marketwired - Jul 31, 2017) - Tintina Mines Limited ("Tintina" or "the Company") (TSX VENTURE:TTS) is pleased to announce that Carmelo Marrelli is appointed as director of the Company.
Juan Enrique Rassmuss, President and Chairman notes: "Carmelo Marrelli is an excellent addition to the board, and we are very excited to have his extensive experience drive the Company forward."
Carmelo Marrelli is a Chartered Professional Accountant (CPA, CA, CGA) and a member of the Institute of Chartered Secretaries and Administrators, a professional body that certifies corporate secretaries. He has a Bachelor of Commerce degree from the University of Toronto and has over 17 years of experience offering regulatory compliance services to listed companies on the Toronto Stock Exchange (TSX) and the TSX Venture Exchange (TSX-V).
Neither TSX Venture Exchange nor its Regulation Services Provider (as that term is defined in policies of the TSX Venture Exchange) accepts responsibility for the adequacy or accuracy of this release.