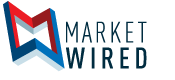 IDT First Quarter Fiscal Year 2018 Financial Results Earnings Call Details - Update
/EINPresswire.com/ -- SAN JOSE, CALIFORNIA--(Marketwired - Jul 31, 2017) - Integrated Device Technology, Inc. (IDT®) (NASDAQ:IDTI)
This document corrects and replaces the Conference Call Details that were mentioned today at 4:03 pm ET.
IDT's First Quarter Fiscal 2018 Conference Call Details
| | |
| --- | --- |
| DATE: | Monday, July 31, 2017 |
| TIME: | 1:30 p.m. Pacific Time / 4:30 p.m. Eastern Time |
| DIAL-IN: | 844-308-4493 |
| PASSCODE: | 45266463 |
| WEBCAST & REPLAY: | http://ir.idt.com/ |
The webcast replay will be available after 4:30 p.m. Pacific Time / 7:30 p.m. Eastern Time on July 31.
Integrated Device Technology, Inc. develops system-level solutions that optimize its customers' applications. IDT's market-leading products in RF, real-time interconnect, wireless power transfer, serial switching, interfaces, automotive ASICs, battery management ICs, sensor signal conditioner ICs and environmental sensors are among the company's broad array of complete mixed-signal solutions for the communications, computing, consumer, automotive and industrial segments. Headquartered in San Jose, Calif., IDT has design, manufacturing, sales facilities and distribution partners throughout the world. IDT stock is traded on the NASDAQ Global Select Stock Market® under the symbol "IDTI." Additional information about IDT can be found at www.IDT.com. Follow IDT on Facebook, LinkedIn, Twitter, YouTube and Google+.
Financial Contact:
Suzanne Schmidt
IDT Investor Relations
(408) 408-284-6515
ir@idt.com
Press Contact:
Daniel Aitken
IDT Senior Director of Corporate
Marketing and Communications
(408) 574-6480
daniel.aitken@idt.com