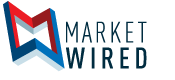 Millennial Esports Corp. Completes Acquisition of IDEAS+CARS
/EINPresswire.com/ -- TORONTO, ONTARIO--(Marketwired - Jul 31, 2017) - Millennial Esports Corp. ("Millennial Esports" or the "Company") (TSX VENTURE:GAME) is pleased to announce that, further to its press release dated June 27, 2017, it has completed its acquisition of all of the issued and outstanding securities (the "Transaction") of IDEAS+CARS Ltd., a global Esports and racing company based in the United Kingdom.
The Transaction has been conditionally approved by the TSX Venture Exchange (the "Exchange") and it's subject to final approval of the Exchange.
About IDEAS+CARS:
IDEAS+CARS is a group of Motorsport, Automotive and Gaming experts who have made a big impact in only 18 months of existence. Headed by GT Academy concept originator and ex global head of NISMO, Darren Cox, IDEAS+CARS has already worked with Formula E, MotoGP, Silverstone Circuits, Aston Martin and the Alibaba group.
IDEAS+CARS recently launched its latest project 'World's Fastest Gamer' with McLaren F1. WFG has become the new reference in Motorsport for gaming and esports.
About Millennial Esports Corp.:
Millennial Esports owns and operates "thE Arena", Las Vegas' first permanent Esports Arena and studio. "thE Arena" is a state of the art 15,000 square foot facility located on world famous Fremont Street, at the Neonopolis, in the heart of Downtown Las Vegas.
Millennial Esports also owns and operates streamhatchet.com, a data analytics company that provides meaningful analytics and business intelligence for those persons and entities involved in video game streaming.
Millennial Esports has recently completed a strategic investment in Alt Tab Productions, a Paris, France-based Esports company and owner of OGaming.TV. Alt Tab is the leading French language Esports company and has thousands of loyal followers and millions of annual views.
The Company operates millennialesports.gg, an Esports platform and online community, which provides gamers with a variety of online competitions, leagues and ladders, giving them an opportunity to win prizes and garner recognition within the global Esports community. In addition, the Company provides turnkey solutions to give game publishers, consumer brands and other partners exposure and influence on a targeted audience, thereby enabling them to generate new revenue streams by leveraging this unique and highly sought after global demographic.
Neither the Exchange nor its Regulation Services Provider (as that term is defined in policies of the Exchange) accepts responsibility for the adequacy or accuracy of this release.

EIN Presswire does not exercise editorial control over third-party content provided, uploaded, published, or distributed by users of EIN Presswire. We are a distributor, not a publisher, of 3rd party content. Such content may contain the views, opinions, statements, offers, and other material of the respective users, suppliers, participants, or authors.