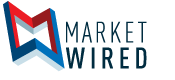 Lucktastic Teams Up with Major League Baseball Players Association to Launch In-App and Player Themed Winning Experiences
Matching game cards feature MLBPA Players and the chance to win signed jerseys, signed baseballs and other exclusive prizes
/EINPresswire.com/ -- NEW YORK, NY--(Marketwired - July 31, 2017) - Lucktastic, a pure play, free app and entertainment destination that is reimagining winning experiences, rewards, and discovery, has announced a new license with the Major League Baseball Players Association (MLBPA). The official representative for all Major League baseball players and one of the most popular lifestyle apps in both the App Store and Google Play have launched in-app winning experiences for sports fans. New baseball player themed MLBPA Fun Packs will be released in Lucktastic each week for the remainder of the 2017 baseball season. Each Fun Pack will feature some of the hottest players in baseball and give Lucktastic fans the opportunity to win a variety of personalized and autographed merchandise.
"Baseball season is just as hot as summer, so we've created an amazing program with the team at the Major League Baseball Players Association to bring the game and its top players to our audience with the launch of new, fun and exciting baseball experiences," said Tony Vartanian, co-founder of Lucktastic. "Sports fans can play Lucktastic daily for the chance to win coveted autographed prizes and get even more engaged with the game of baseball and the players they love to watch."
"We are always looking for fun and innovative ways to showcase some of the game's best and brightest stars," said Tim Slavin from the Major League Baseball Players Association. "Together with Lucktastic, we're releasing a program we know the fans will love."
Each Fun Pack will be active for one week, refreshed daily, and feature three MLBPA Players per pack. Lucktastic players will have the chance to win prizes, including signed jerseys, baseballs and other exclusive items. The Fun Packs will feature top players such as Paul Goldschmidt, Chris Sale, Matt Holliday, Carlos Correa, Clayton Kershaw, Evan Longoria, Charlie Blackmon, and Joey Votto. Through the games, fans are encouraged to engage with the baseball's brightest stars on the new Infield Chatter mobile app, a social community "By the Players, For the Fans".
About Lucktastic
Considered one of New York City's fastest growing mobile-first companies, Lucktastic is the leader in delivering innovative promotions, rewards, and instant winning experiences. The company connects consumers with top partners in mobile gaming, commerce, branding, and product discovery. The pure play, free-to-play Lucktastic app launched in 2014 and has quickly built an engaged and loyal customer base. With a dominant social footprint in excess of 7 million US consumers that includes nearly 3 million Facebook fans, the Lucktastic brand reaches 15 million weekly unique American consumers through its app, mobile web content and its leading Lucktastic Live broadcast. For more information visit www.jumpramp.com.
About The Major League Baseball Players Association (MLBPA)
The Major League Baseball Players Association (www.mlbplayers.com ) is the collective bargaining representative for all professional baseball players of the thirty Major League baseball teams and serves as the exclusive group licensing agent for commercial and licensing activities involving active Major League baseball players. On behalf of its members, it operates the Players Choice licensing program and Players Choice Awards, which benefit the needy through the Major League Baseball Players Trust, a charitable foundation established and run entirely by Major League baseball players. In 2017, the MLBPA launched Infield Chatter, an innovative social media app created by the Players for the fans and available in the App Store and Google Play. Follow: @MLB_Players; @MLBPAClubhouse; @MLBPlayersTrust.; @InfieldChatter

EIN Presswire does not exercise editorial control over third-party content provided, uploaded, published, or distributed by users of EIN Presswire. We are a distributor, not a publisher, of 3rd party content. Such content may contain the views, opinions, statements, offers, and other material of the respective users, suppliers, participants, or authors.