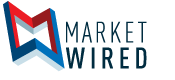 Sprout has Moved into its 45,000 sq ft Manufacturing Facility and Expanded its Production Workforce to Meet Demand
/EINPresswire.com/ -- PUEBLO, CO--(Marketwired - Jul 31, 2017) - Sprout Tiny Homes (OTC PINK: STHI) is now moved into U 583, its 45,000 sq. ft manufacturing facility and has over 19 homes in production under one roof. The new facility is located at the Puebloplex in Pueblo, Colorado. With new LED lighting, electrical, water and air drops to create a high efficiency manufacturing environment, Sprout is now in full production of its commercial line of tiny homes.
Sprout has increased its production workforce and has also relocated its corporate offices to the Pueblo facility. Recent demand and future order pipeline prompted the move from its La Junta, Colorado location. "Our reputation and proven ability to deliver high quality, energy efficient commercial tiny homes with chemical free interiors is creating a robust sales pipeline and this new facility will allow us to meet our production and delivery commitments. The move and ramping up of production has gone relatively smoothly," commented Rod Stambaugh, President of Sprout Tiny Homes. 
The new location will also improve supply chain efficiency and logistics by being close to the I-25 corridor. The availability of workforce was also a key decision to the move to the Pueblo, Colorado location. 
About Sprout Tiny Homes:
Sprout Tiny Homes is a leading designer, developer and manufacturer of high-quality, energy efficient tiny homes with chemical free interiors. Sprout homes are built with modern building practices including structural insulated panels resulting in stronger, greener and straighter homes. Sprout focuses exclusively on building commercial grade tiny homes to satisfy the growing demand of affordable and attainable housing for use as permanent housing and overnight hotel / resort markets.
Using sustainable building materials where possible and pushing the boundaries of design and energy efficiency are key attributes of Sprout homes. We manufacture tiny homes on wheels up to 400 sq. ft. and homes on foundations up to 900 sq. ft. of living space. Our new 45,000 sq. ft. production facility is located in Pueblo, Colorado. For more information on the company, visit http://sprouttinyhomes.com
Safe Harbor Statement: This press release contains forward-looking information within the meaning of Section 21E of the Securities Exchange Act of 1934, as amended (the "Exchange Act"), including statements regarding potential sales, the success of the company's business, as well as statements that include the word "believe" or similar expressions. Such forward-looking statements involve known and unknown risks, uncertainties and other factors that may cause the actual results, performance or achievements of Sprout Tiny Homes, Inc. to differ materially from those implied or expressed by such forward-looking statements. This press release speaks as of the date first set forth above, and Sprout Tiny Homes, Inc. assumes no responsibility to update the information included herein for events occurring after the date hereof. Actual results could differ materially from those anticipated due to factors such as the lack of capital, timely development of products, inability to deliver products when ordered, inability of potential customers to pay for ordered products, and political and economic risks inherent in our industry.