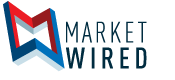 GB Energie LED and Revolution Lighting Technologies Selected by Howard University for Multi-Phase Campus LED Lighting Retrofit
GB Energie LED installs industry leading LED lighting solutions, including Revolution Lighting Technologies' high performance exterior solutions; project is expected to reduce lighting energy use by more than 50%, while improving light quality for students and faculty
/EINPresswire.com/ -- WASHINGTON, DC--(Marketwired - July 31, 2017) - GB Energie LED, an African-American, woman-owned business committed to sourcing sustainable energy solutions, today announced the completion of the second phase of a multi-phase exterior LED lighting retrofit program for Howard University in Washington D.C. The project included the installation of LED lighting solutions throughout the university campus to reduce lighting energy use by more than 50%, while ensuring greater safety and security through increased light levels, and address university sustainability initiatives by reducing carbon footprint. The project is expected to achieve a return on investment of less than five years.
GB Energies' comprehensive "turnkey" services began with a complete assessment to establish the most energy efficient program. This includes the installation of Revolution Lighting's high performance exterior LED lighting products. Revolution Lighting offers a broad line of high quality LED solutions, including linear tubes, thin panels, troffer fixtures, high bays, and wall pack fixtures to address the various lighting requirements within industrial and manufacturing facilities. LED lighting lasts three times longer than conventional lighting, exceeding 70,000 hours, combined with market leading warranties of up to 10-years, is expected to provide significant long-term operational and maintenance cost savings for Howard University.
After the initial phase of project development, GB Energie LED worked closely with Howard University to manage all phases of the LED retrofit program, including scope and budget development, final material selection, pursuit of project incentives, and product installation. The retrofit addressed facilities throughout the campus including the Law School and the Beltsville Campus, in addition to exterior areas including parking lots.
"This LED lighting project will allow Howard University to maximize our energy efficiency goal of reducing energy costs and address security issues, all while providing superior light quality for our students and faculty," said Mr. Alfonzye Chisholm, Director, Office of Sustainability at Howard University. "GB Energie LED acted as a partner, providing the extensive time and effort necessary, in particular throughout critical decision making processes, to ensure a successful project. We look forward to continuing our efforts, capitalizing on leading technologies to become a more sustainable and energy-efficient institution."
"We are proud to work with academic institutions such as Howard University, providing them with leading LED solutions to create a more energy-efficient, safe, and productive learning environment for its students and faculty," said Dr. Gloria B. Herndon, President and CEO of GB Energie LED. "Selection by Howard University demonstrates the confidence in our company's dedication to delivering quality service at every point in a project for the both primary and higher education."
Lighting represents upwards of 40% of the $7 billion annual energy and utility expenses for higher education, according to a U.S. Environmental Protection Agency report. LED lighting solutions provided by GB Energie LED, including Revolution Lighting's LED products, offer a critical opportunity for the 4,700 U.S. colleges and universities to save $1.7 billion annually by improving lighting efficiency more than 60%. In addition, LED lighting is 100% recyclable and delivers superior photometric, that eliminates UV radiation, reduces lamp light depreciation and more accurately replicates natural light than other conventional lighting to positively impact mental well-being, concentration and productivity for students and faculty.
About GB Energie LED LLC
GB Energie LED is an African-American, woman-owned business (WBENC Certified) committed to sourcing sustainable energy solutions worldwide. With both national and international scope, GB Energie LED is positioned as a leading force for the implementation of high-quality LED lighting solutions. GB Energie LED provides solutions in several sectors such as education, government, institutional, hospitality, healthcare, retail, commercial and industrial. GB Energie LED is committed to giving back to communities that it serves and those in need. Social give-back programs in education, technical training, healthcare and civic projects are just a few areas GB Energie LED champions together with its collateral partners.
About Revolution Lighting Technologies Inc.
Revolution Lighting Technologies, Inc. is a leader in the design, manufacture, marketing, and sale of LED lighting solutions focusing on the industrial, commercial and government markets in the United States, Canada, and internationally. Through advanced LED technologies, Revolution Lighting has created an innovative lighting company that offers a comprehensive advanced product platform of high-quality interior and exterior LED lamps and fixtures, including signage and control systems. Revolution Lighting is uniquely positioned to act as an expert partner, offering full service lighting solutions through our operating divisions including Energy Source, Value Lighting, Tri-State LED, E-Lighting, All-Around Lighting and TNT Energy to transform lighting into a source of superior energy savings, quality light and well-being. Revolution Lighting Technologies markets and distributes its products through a network of regional and national independent sales representatives and distributors, as well as through energy savings companies and national accounts. Revolution Lighting Technologies trades on the NASDAQ under the ticker RVLT. For more information, please visit http://www.rvlti.com/ and connect with the Company on Twitter, LinkedIn and Facebook.