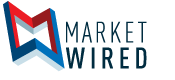 Dewmar International BMC, Inc. (DEWM) Announces Investors Call to Discuss the Company's Promising Business Prospects and Recent Corporate Events
/EINPresswire.com/ -- JACKSON, MS--(Marketwired - Jul 31, 2017) - Dewmar International BMC, Inc. (OTC PINK: DEWM) (the "Company") announced today that it will host an investor's conference call at 5:30 PM EDT on Thursday August 3, 2017 to discuss the company's business prospects, promising future, financial results and recent corporate activities.
All shareholders and interested investors are encouraged to join the call. The moderators and speakers will be Dewmar CEO, Dr. Marco Moran and Dewmar President, J.D. Houston.
For shareholders and investors that have questions for the management team, you must email questions to questions@dewmarinternational.com. The cutoff for submitted questions will be 5:00 PM EDT on August 2, 2017. Management will attempt to answer as many questions as possible during the call and most importantly, management will use this forum to dispel misinformation and fake news about the company and its management team that circulate throughout the Internet.
The call can be accessed live by domestic callers by dialing the toll-free number of (888) 802-2239. International callers can access the call by dialing (719) 325-4916. The Conference ID is 6753125.
A telephone replay of the conference call will be available after 8:30 PM EDT on August 3, 2017 and can be accessed by domestic callers by dialing the toll-free number of (844) 512- 2921. International callers can access the replay by dialing (412) 317- 6671; the pin number is 6753125. The replay will be available through August 10, 2017 at 11:59 pm EDT.
About Dewmar International BMC, Inc.
Dewmar International BMC, Inc. is a certified service-disabled veteran-owned business concern, new product development, manufacturing and brand management company. Established in 2003, Dewmar's primary business strategy has been in creating high profit margins with functional foods and beverages, such as Lean Slow Motion Potion; the longest standing relaxation beverage in Walmart and Kush Cakes the number one relaxation brownie in the U.S. market and the only one sold by Walmart.com. The company has offices in Clinton, MS; Houston, TX: Denver, CO and New Orleans, LA. Dewmar was rated by the Mississippi Business Journal as one of the State's top 15 publicly traded companies.
Follow Dewmar on its official Facebook and Twitter sites where the CEO is inclined to provide information, sometimes on a daily basis, about some of the Company's current activities and key staff activities. Also, subscribe to our Company Newsletter on the bottom right of our homepage on our website to receive updates as well.
Click here for the Safe Harbor Statement.