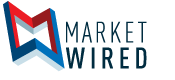 SIB Fixed Cost Reduction hires Stavros Aloizos as Chief Technology Officer
CHARLESTON, SC--(Marketwired - July 27, 2017) - SIB Fixed Cost Reduction announced today that it has hired technology veteran Stavros Aloizos as Chief Technology Officer.
SIB Fixed Cost Reduction was founded in 2008 and works with restaurant groups, hospitals, senior living facilities, universities, retail stores, Fortune 500 companies, and a host of other multiple-site organizations to analyze and reduce their fixed monthly costs. In his new role at SIB, Aloizos will lead the company's efforts to develop software tools to improve the client experience as well as to better leverage SIB's extensive pricing data for vendor products and services for tens of thousands of business locations nationwide.
Aloizos has over 30 years of experience creating innovative and disruptive technologies, has founded several successful companies, and holds multiple patents for large-scale algorithm- based applications. Prior to joining SIB, Stavros was the Founder and CTO of SoftWave Media Exchange (SWMX), which went public in 2006. More recently, Stavros was the Co-Founder and CTO of Border City Media and its BuzzAngle Music Products, which revolutionized the music industry by providing Big Data analytics on billions of transactions in real time. Stavros attended the University of Miami.
"Stavros brings the background and knowledge to drive the development of SIB's client-centric services and products," said Vadim Telyatnikov, President and Chief Strategy Officer of SIB. "This step is key to our long-term vision to provide sophisticated and effective ways to leverage our best-in-class pricing data and efficient service practices. Adding Stavros to the team will help us rapidly expand our software-as-a-service products that will allow us to bring even greater efficiencies to our clients and continue to drive cost savings."
"I'm excited to join the team at SIB and help them develop new ways to provide value to their clients," said Aloizos. "With the extensive data and expertise SIB has accumulated over the years, they are uniquely positioned to offer new and innovative money-saving strategies and applications. I look forward to building the technological infrastructure to help make that happen."
About SIB Fixed Cost Reduction
SIB Fixed Cost Reduction specializes in reducing monthly expenses for companies with multiple locations. Unlike other companies, SIB only bills based on the savings they find, and clients are not billed until savings are realized. SIB has analyzed over $1.5B in spend across more than 40,000 locations nationwide. This expertise across a variety of industries and audit categories allows SIB to effectively rectify billing errors and negotiate lower pricing for our clients without changing vendors or service levels across a variety of spend categories, including telecom, utilities, waste removal, bank fees, maintenance contracts, and more. For more information about SIB, visit www.AboutSIB.com.