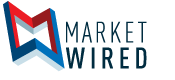 Advantages make Chain-Link Fencing a Popular Choice for Commercial and Residential Properties
Fence repair company says the cost and durability of chain-link fencing has made it the superstar of the security world
/EINPresswire.com/ -- ABBOTSFORD, BC--(Marketwired - July 26, 2017) - As a local fencing company, QS Fencing has built up its reputation and client base by specifically focusing on the installation and repair of metal fences. In a recently posted blog, they explain why chain-link fencing continues to be one of the most popular installations around Abbotsford, BC. For more, go to: http://www.qsfencing.ca/blog/
While it's largely accepted that chain-link fencing will never be the beauty queen of the fencing world, it nonetheless has a devoted following.
The blog delves into five aspects that distinguish chain-link fencing as a top choice. These are: security, durability, installation time, variety, and of course, cost. As the blog points out:
"One of the biggest appeals of this type of fence is its cost. Compared to other types of fencing with similar qualities, the cost is significantly lower. Chain-link fencing is a favourite in Abbotsford homes because it provides reliable security at a fraction of the price."
Chain-link fences were first introduced in the mid-nineteenth century around the UK. As simple, effective, and highly adaptable fencing solutions, they can fulfill a variety of applications, which is probably why so many homes and businesses around Abbotsford (and beyond) continue to choose chain-link for their security needs.
For a free quote on chain-link fence installation in Abbotsford (or anywhere else in the lower mainland), please contact QS Fencing at (604) 345-5145.
About QS Fencing
Established in 2010, QS Fencing is a family-owned business that aims to provide quality products and superior service. It is a Vancouver-based fencing company that is licensed and insured. All employees are WCB insured as well. QS Fencing serves the geographical areas of Vancouver, West Vancouver, North Vancouver, Burnaby, New Westminster, Coquitlam, Port Coquitlam, Port Moody, Maple Ridge, Richmond, Surrey, and Delta, BC.
To learn more, visit http://www.qsfencing.ca or call (604) 345-5145.