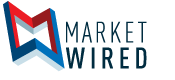 Tri-State LED Selected for LED Retrofit of Connecticut-Based Interstate + Lakeland Lumber Stores
Company chosen to replace existing fluorescent lighting, reducing lighting energy use by more than 60% throughout seven of the building material distributor's facilities
/EINPresswire.com/ -- GREENWICH, CT--(Marketwired - July 25, 2017) - Tri-State LED, a division of Revolution Lighting Technologies, announced today that it has been selected for a series of LED lighting retrofits with Interstate + Lakeland Lumber, a designer, manufacturer and distributor of building materials. The retrofit is currently taking place throughout the company's Connecticut locations in Bethel, Newtown, Stamford and Greenwich and involves the complete retrofit of existing fluorescent lighting to reduce overall lighting energy use throughout the facilities by more than 60%.
Tri-State LED worked closely with Interstate + Lakeland Lumber throughout the entire project, providing comprehensive turnkey solutions to manage all phases of the LED retrofit program including scope, material selection, project management and pursuit of project incentives. The installation of high efficiency LED lighting was a key next step in Interstate + Lakeland Lumber's overall sustainability efforts. Addressing energy efficiency through LED lighting aligns with other long term initiatives to reduce its carbon footprint, which includes engaging more efficient forms of transportation such as the existing railway system as part of its primary lumber reload distribution center, located in Newtown, Connecticut, to significantly reduce its reliance on trucking for receipt and shipment of products.
Tri-State LED, who was selected as a program contractor within Eversource's Small Business Energy Advantage Program (SBEA), in late 2016, secured incentives and zero interest financing through the SBEA program to reduce the project's payback while preserving critical working capital for Interstate + Lakeland Lumber. The SBEA program is designed to help small businesses throughout the state of Connecticut to reduce energy costs through the identification, education and selection of cost-effective, energy efficient turnkey solutions.
Interstate + Lakeland Lumber's lighting retrofit replaces the existing antiquated lighting technologies with Revolution Lighting's high performance LED tubes, Eco Thin Panels & Eco Linear High Bays, delivering superior efficiency, longevity and light output. Compared to traditional fluorescents, Revolution Lighting's LED solutions offer up to 60 percent energy savings which, when combined with the Company's market leading 10-year warranty, provide significant long term maintenance and cost savings for Interstate & Lakeland Lumber facilities.
"Sustainability plays a significant role within our company, and we are thoroughly pleased with the energy savings we've experienced so far from the installation of LED lighting across our Connecticut facilities. This was a key next step in our efforts to 'go-green', building on previous initiatives, including transportation, that positively impacts both our carbon footprint and operating expenses," said Sheldon Kahan, President of Interstate + Lakeland Lumber. "Tri-State LED provided step-by-step guidance throughout the decision making process to ensure we received the maximum energy savings for the minimal cost -- identifying the technologies and incentive programs best suited for us."
"We are excited to help Interstate + Lakeland Lumber, another Connecticut business, meet their energy and cost saving goals and look forward to completing the retrofit throughout the company's seven Connecticut-based stores," said Ron Young, President, Tri-State LED. "Selection by Interstate + Lakeland Lumber for the multi-store project continues to demonstrate the confidence in our Company's knowledge and experience to provide high-quality lighting solutions."
About Tri-State LED
Tri-State LED's mission is to provide high quality, long lasting, and energy efficient eco-friendly LED lighting products at affordable prices. An operating division of Revolution Lighting Technologies, Tri-State LED relies on outstanding customer service and comprehensive turnkey solutions to deliver a return on investment superior to any other LED product on the market. Tri-State LED provides a thorough education of all aspects of your LED lighting project, including an unprecedented grasp on most incentive and rebate programs. Businesses, municipalities and homeowners can all benefit from high efficiency, environmentally friendly, lighting solutions. For additional information, please visit www.tristateled.com.