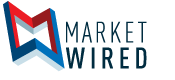 Placester Integrates with RealSatisfied to Provide Customer Insight and Testimonial Management
Customer satisfaction surveys and agent reviews integrate with Placester platform to offer superior insights for real estate professionals
/EINPresswire.com/ -- BOSTON, MA--(Marketwired - Jul 24, 2017) - Placester, the all-in-one sales and marketing platform for real estate professionals, today announced the integration of RealSatisfied into the Placester platform. The integrated solution allowing agents and brokers to manage testimonials and take advantage of customer satisfaction statistics to expand data-driven business insights while gaining a more robust understanding of their clients.
The integration follows Placester's acquisition of RealSatisfied in April 2016, bringing a new level of business intelligence to real estate professionals. Critical customer preference data is now more accessible and agents can better connect with buyers and sellers through the power of testimonials. Placester customers now have deeper insight into how clients view their experience through the buying and selling journey, and can manage agent reviews and customer testimonials with ease.
"At Placester, we continually aim to provide the tools needed for real estate agents and brokers to excel, so incorporating critical customer data and testimonial management capabilities into Placester websites has been a top priority," said Matt Barba, CEO of Placester. "The progress we've made integrating with RealSatisfied brings us one step closer to our goal of creating a full, data-driven ecosystem to help real estate professionals maximize their marketing efforts so they can spend more time serving their customers."
With the integration now complete, users can collect valuable client feedback and testimonials in real time and share them on their website, Realtor.com and social media. Having direct access to this data provides agents and brokers with a clear view into every aspect of the consumer home buying and selling experience.
"With RealSatisfied data available to Placester customers throughout North America, we are thrilled to help fuel data-driven decision making for real estate agents and brokers at scale," said Phil Kells, creator of RealSatisfied and now a part of the Placester team. "Working with Placester, our combined commitment to excellence sets a new standard for customer service throughout the real estate industry."
Placester customers can now display RealSatisfied detailed ratings and testimonials on their websites using their vanity key on the Placester account page, and anyone with Placester Essential, Premium or Premium Plus accounts now gets RealStatisfied Agent Pro included for free. RealSatisfied customers without an existing Placester site can sign up for Placester's free NAR edition websites to get started on Placester's real estate platform.
About Placester
Placester is an all-in-one sales and marketing platform for real estate professionals with beautiful lead capturing websites, lead management, email marketing, marketing automation, analytics, free education and 24/7 support. Placester offers a wide range of apps and add-ons for high-impact email marketing, digital advertising campaigns, lead management and streamlining of everyday tasks. Currently serving two in five real estate professionals in the U.S., Placester is a proud technology partner to leading real estate brands across North America, and the sole website provider for the REALTOR Benefits® Program, the official member benefits program of the National Association of REALTORS®. To date, Placester has raised $100 million in funding. For more information, please visit placester.com.