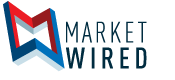 Ecom Products Group Announces Another Free China Market Entry Seminar; E-commerce Strategies to Enter and Expand in China
/EINPresswire.com/ -- NEW YORK, NY--(Marketwired - Jul 21, 2017) -  Keith Holloway, Chief Executive Officer of Ecom Products Group Corporation ("EPG" or the "Company") (OTC PINK: EPGC) announced today the company will be conducting another China Market Entry; E-commerce Strategies to Enter and Expand in China.
In June, EPG in conjunction with its China subsidiary, China Retail Services, launched several consumer-based China market entry seminars in major cities. These seminars assist U.S. brands and companies in effectively planning and implementing a low-cost strategy to enter the market as well as search, connect, communicate and transact with Chinese consumers. Due to a tremendous response from the June seminar held in New York, Holloway announced that the company will conduct another New York seminar on July 26, 2017. 
Throughout the year, EPG will host several seminars in major US cities, including Los Angeles, Chicago and San Francisco. These free to attend, informational seminars provide information to brands about entry into China. The seminars are free of charge and are conducted by a team of speakers with dozens of years' experience operationally in China, Europe, Asia and the U.S. Each seminar is normally 2 hours in length and covers a wide variety of topics including topics from market-entry strategies, to social media, WeChat, E-com sales channels and logistics options as well as real case-studies of companies that have succeed in the international expansion. 
These seminars are essential for any brand considering entering China or expanding their operations in China. Holloway said, "I am excited at how well our initial seminar was received as well as our lineup of speakers; each with decades of operational experience in China." 
EPG, in conjunction with its UK/European office, will also be conducting seminars on e-commerce as an entry strategy to the U.S. with the initial seminar to be conducted in September. 
To view a copy of the invitation for the July seminar, please visit http://ecomproductsgroup.com/wp-content/uploads/2017/07/NY-Seminar.pdf 
To be invited to future seminars, please email Xaviera@ShopEPG.com. 
About Ecom Products Group 
Ecom Products Group is a marketing, sales, e-commerce and logistics company, with offices in London, Shanghai, Hong Kong, New York and Florida. EPG owns its own resources in key European, Asian and China markets and offers e-commerce services, from marketing, sales and logistics, to dedicated sector solutions and is also building-out a number of social-based e-commerce platforms. 
EPG, through its offices and services, can allow consumer-brands to enter and expand in new markets, under either a service or partnership model. We assist clients Search, Connect, Communicate and Transact with consumers. For more information about Ecom Products Group, visit the website www.ShopEPG.com. If you wish to be added to our mailing list, please email Info@ShopEPG.com
Forward Looking Statements 
This release contains "forward-looking statements". "Forward-looking statements" describe future expectations, plans, results, or strategies and are generally preceded by words such as "may," "future," "plan" or "planned," "will" or "should," "expected," "anticipates," "draft," "eventually" or "projected." You are cautioned that such statements are subject to a multitude of risks and uncertainties that could cause future circumstances, events, or results to differ materially from those projected in the forward-looking statements, including the risks that actual results may differ materially from those projected in the forward-looking statements because of various factors, and other risks. At the time of this release the Company lacks the financial capabilities to meet its financial obligations and its management expects to dilute the Company's shares to raise the necessary operating capital. Based upon industry standards the Company would be considered highly speculative and lacks any competitive advantage over its competition. Additional risks you should consider are that this list is limited and additional risks not mentioned may apply: failure to meet the Company's financial and contractual obligations, you should consider these factors in evaluating the forward-looking statements included herein, and not place undue reliance on such statements. Furthermore, no information in this press release should be considered as any indication whatsoever of the Company's future revenues, operating results or stock price.