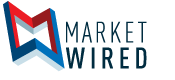 Mobile Games Provide Inroads to Cannabis Consumers -- CFN Media
/EINPresswire.com/ -- SEATTLE, WA--(Marketwired - Jul 19, 2017) -  CFN Media Group ("CannabisFN"), the leading creative agency and digital media network dedicated to legal cannabis, announces the publication of an article taking a closer look at fully-reporting First Harvest Corp. (OTCQB: HVST) and how mobile games could help cannabis companies reach consumers in an otherwise off-limits advertising environment.
Cannabis businesses have experienced tremendous growth over the past few years, but there's one problem that has been constraining future potential: Reaching consumers with ads. Not surprisingly, many traditional ad channels are off-limits to the federally-illegal industry. The good news is that there are several companies solving the problem by launching mobile apps and games targeting cannabis consumers and enthusiasts.
Cannabis Advertising Troubles
The cannabis industry is projected to exceed $50 billion in size by 2026, according to Cowen & Co., driven by the legalization of medical and recreational marijuana. While cannabis cultivators and dispensaries are obvious beneficiaries, there are many different industries that stand to benefit from the legalization of the drug. The industry has already become a major source of revenue for multi-billion dollar companies like Scotts Miracle-Gro Co.
Unfortunately, the federal opposition to cannabis legalization has made it challenging for these companies to reach consumers. Billboards, television, and other traditional ad channels are strictly off-limits, while online advertisers have been slow to embrace the industry. While there are some niche ad services that have sprung up, many of these services lack the scale needed by fast-growing cannabis companies looking to reach new consumers.
Many companies have tried to solve this problem by creating their own advertising networks or cannabis-focused mobile apps. For example, the Mantis Ad Network provides a Google AdWords-like platform for the web while MassRoots Inc. and Leafly operate strain-finding apps that connect consumers with dispensaries. These types of businesses are helpful to dispensaries, but not necessarily the wider market.
Games as an Entry Point
The global gaming industry is expected to grow at an 8.1% compound annual growth rate to $109.2 billion this year, according to Newzoo's 45-page Global Gaming Market report. Not surprisingly, the fastest growth rates are in mobile games and online games, which have become especially popular in emerging markets. Many of these games operate on ad-supported business models rather than more traditional fee-based business models.
First Harvest Corp.'s top-rated Hemp Inc. is a 'freemium' empire building game available on the Apple App Store and Google Play Store. By choosing the correct strains, using top-notch talent, and buying the latest equipment, users can compete against each other in a social game that has rapidly gained traction - ranking first in both app stores in the past. The company aims to cultivate a cannabis-focused audience that's attractive to advertisers.
By reaching users on a mobile device, the company provides advertisers with access to a highly-engaged audience that are self-identified cannabis enthusiasts. Advertisers can target specific users based on their device profiles and social engagement habits to maximize return on investment rather than paying for online or magazine ads based purely on impressions. This could be the win-win needed to finally bridge the industry's troubling advertising gap.
Please follow the link to read the full article: http://www.cannabisfn.com/mobile-games-provide-inroads-cannabis-consumers/
For more information, visit the company's website and follow CannabisFN's coverage.
Learn how to become a CFN Media featured company, brand or entrepreneur: http://www.cannabisfn.com/become-featured-company/
Download the CFN Media iOS mobile app to access the world of cannabis from your smart phone: https://itunes.apple.com/us/app/cannabisfn/id988009247?ls=1&mt=8
Or visit our homepage and enter your mobile number under the Apple App Store logo to receive a download link text on your iPhone: http://www.cannabisfn.com
About CFN Media
CFN Media (CannabisFN) is the leading creative agency and media network dedicated to legal cannabis. We help marijuana businesses attract investors, customers (B2B, B2C), capital, and media visibility. Private and public marijuana companies and brands in the US and Canada rely on CFN Media to grow and succeed.
Disclaimer:
Except for the historical information presented herein, matters discussed in this release contain forward-looking statements that are subject to certain risks and uncertainties that could cause actual results to differ materially from any future results, performance or achievements expressed or implied by such statements. Emerging Growth LLC, which owns CFN Media and CannabisFN.com, is not registered with any financial or securities regulatory authority, and does not provide nor claims to provide investment advice or recommendations to readers of this release. Emerging Growth LLC may from time to time have a position in the securities mentioned herein and may increase or decrease such positions without notice. For making specific investment decisions, readers should seek their own advice. Emerging Growth LLC may be compensated for its services in the form of cash-based compensation or equity securities in the companies it writes about, or a combination of the two. For full disclosure please visit: http://www.cannabisfn.com/legal-disclaimer/.

EIN Presswire does not exercise editorial control over third-party content provided, uploaded, published, or distributed by users of EIN Presswire. We are a distributor, not a publisher, of 3rd party content. Such content may contain the views, opinions, statements, offers, and other material of the respective users, suppliers, participants, or authors.