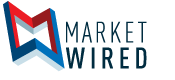 Asia Region Producing Significant Growth in eSport Gaming as Good Gaming's Asia Open Tournaments Experience 400% Increase in Sign-Ups
Company To Increase Tournament Play With Four Additional Hearthstone Tournaments For The Asia Region
/EINPresswire.com/ -- CHICAGO, IL--(Marketwired - Jul 19, 2017) - Good Gaming, Inc. (OTC PINK: GMER) (the "Company"), owner and operator of the world's most scalable eSports tournament and social network platform for novice, competitive and professional electronic gamers, is pleased to announce that they will be increasing tournament play due to increased sign-ups in their Asia region tournaments.
The global games market is expected to increase 7.8% to $108.9 billion with Asia-Pacific countries expecting to generate $27.5 billion or one-quarter of all revenues in 2017.
Recent reports have indicated significant growth in Asia and Asia-Pacific countries for eSport gaming with Southeast Asia boasting the fastest growing eSport enthusiasts in the world. Current estimates put eSport gaming's compounded annual growth (CAGR) in Asian countries at approximately 36.1%. With a current audience of just over 10 million gaming enthusiasts in 2017 that number is expected to climb to 19.8 million by 2020.
Looking to exploit various growth opportunities in Asia, Good Gaming started their tournament play in Asia with their Asia Open Tournament series approximately three months ago. Since initiating tournament game play in this region, the Company is happy to report they have experienced a 400% increase in sign-ups to date. Because of this growth, the Company plans on adding four more tournaments starting in the month of August. In addition, the Company plans on adding more content in order draw more memberships across the board.
According to company analytics, the countries showing the most sign-ups for the Asia Open Tournaments include South Korea, Japan, Taiwan and the Philippines. South Korea has produced approximately 34% of the total sign-ups over the last three months.
David B. Dorwart, Good Gaming CEO, stated, "We are very pleased to see our Asia Open tournaments starting to ramp up with sign-ups from gaming enthusiasts, since starting this tournament series three months ago. As a company with a global audience, we will continue to pursue regions throughout the world where our gaming tournaments show the most promise for demand."
To learn more about Good Gaming and the eSport industry please visit:
https://issuu.com/goodgaming/docs/gg_investor_presentation_spring_201
Please visit our website:
For more information on our Premium Membership services:
https://www.good-gaming.com/membership
Social networks:
Twitter: https://twitter.com/GoodGamingInc
Facebook: https://www.facebook.com/goodgaminginc/?fref=ts
Investors Hangout: https://investorshangout.com/Good-Gaming-Inc-GMER-62551/
About Good Gaming:
Good Gaming is a leading competitive online tournament gaming and social network platform targeting over 250 million eSports players and participants worldwide who want to communicate with each other, develop strategies and compete at novice, competitive and professional levels. Depending on a Gamer's level of skill, players have the ability to win tournaments which include prize money, gifts and raffles. Good Gaming recently confirmed its partnership with one of the world's leading games publishers and is launching a series of tournaments in 2017. The eSport industry has experienced exponential growth going from $500 million to $1.2 billion over the last two years with industry analysts forecasting a $5 billion global industry by 2020.
Safe Harbor
This release contains statements that constitute forward-looking statements within the meaning of Section 27A of the Securities Act of 1933, as amended, and Section 21E of the Securities Exchange Act of 1934, as amended. These statements appear in a number of places in this release and include all statements that are not statements of historical fact regarding the intent, belief or current expectations of Good Gaming Inc., its directors or its officers with respect to, among other things: (i) financing plans; (ii) trends affecting its financial condition or results of operations; (iii) growth strategy and operating strategy. The words "may," "would," "will," "expect," "estimate," "can," "believe," "potential" and similar expressions and variations thereof are intended to identify forward-looking statements. Investors are cautioned that any such forward-looking statements are not guarantees of future performance and involve risks and uncertainties, many of which are beyond Good Gaming Inc.'s ability to control, and that actual results may differ materially from those projected in the forward-looking statements as a result of various factors. More information about the potential factors that could affect the business and financial results is and will be included in Good Gaming Inc.'s filings with the Securities and Exchange Commission.

EIN Presswire does not exercise editorial control over third-party content provided, uploaded, published, or distributed by users of EIN Presswire. We are a distributor, not a publisher, of 3rd party content. Such content may contain the views, opinions, statements, offers, and other material of the respective users, suppliers, participants, or authors.