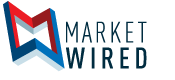 Long Island Iced Tea Corp. Continues International Expansion, Begins Asia/Pacific Focus by Announcing Distribution Partnership for New Zealand and the Pacific Islands
/EINPresswire.com/ -- HICKSVILLE, NY--(Marketwired - Jul 19, 2017) - Long Island Iced Tea Corp. (NASDAQ: LTEA) (the "Company"), a growth oriented company focused on the non-alcohol ready-to-drink ("NARTD") tea segment in the beverage industry, today announced a new partnership to distribute its beverages in New Zealand, Polynesia, Micronesia and Melanesia1 through Stellare New Zealand Limited ("Stellare"), part of the Stellare Group.
New Zealand has an estimated population of 4.5 million people² and has a NARTD tea market that has grown at a 3.5% CAGR from 2011 to 2016, and projected to reach US$7.4 million by 2021.3 Long Island Iced Tea Corp. has been the registered owner of the 'Long Island Brand' trademark in New Zealand since December 12, 2014.
Philip Thomas, Chief Executive Officer of the Company, stated, "We are excited to announce our international expansion into the Asia Pacific region. This region represents new markets for the Company on the doorstep of Asia, which represents 75% of global NARTD tea volume.4 Our new partnership with Stellare allows us to enter new geographic markets and continue growing our customer footprint for our flagship Long Island Iced Tea® brand as well as our newly distributed ALO Juice® brand."
The founder and CEO of Stellare, Don Claasen, stated, "We are very happy to be partnering with Long Island Iced Tea Corp. as their iconic brand and company is a welcomed acquisition to our growing portfolio. The Long Island portfolio of brands taps into a growing area in the 'better-for-you' segment that consumers are searching for."
Long Island Iced Tea® is an NARTD tea that will be available through Stellare in 500ml bottles. ALO Juice® is an NARTD functional beverage that will be available through Stellare in 500ml and 1.5L bottles. Stellare will commence sales and distribution in the second half of 2017.
About Stellare New Zealand Limited
Stellare New Zealand Limited is an Auckland, New Zealand based sales, marketing and distribution company with staff servicing New Zealand, Australia, and Pacific Islands. Stellare sources the finest dairy, meat, beverages, and honey products to meet discerning customer and consumer needs. The company operates in Grocery, Banner Groups, Wholesalers and the Horeca trade. Stellare also operates Stellare Merchants (NZ) Limited in the licenced off-trade and on-premise with a variety of alcoholic and non-alcoholic brands.
About Long Island Iced Tea Corp.
Headquartered in Long Island, NY, Long Island Iced Tea Corp. operates in the non-alcohol ready-to-drink segment of the beverage industry. The Company's flagship brand 'The Original Long Island Brand Iced Tea®', together with 'The Original Long Island Brand Lemonade™' are marketed as premium beverages made with non-GMO ingredients. The company also imports and markets 'ALO Juice®' a functional Aloe Vera based beverage. The Company's portfolio of premium brands sits within the 'better-for-you' category of the beverage industry, and are offered to consumers at an affordable price, reflecting the Company's mission. Its beverages are sold primarily through a network of regional chains and distributors primarily on the East Coast and the Midwest of the United States, as well as Canada and Latin America. The Company's website is www.longislandicedtea.com.
Forward Looking Statements
This press release includes statements of the Company's expectations, intentions, plans and beliefs that constitute "forward looking statements" within the meaning of Section 27A of the Securities Act of 1933 and Section 21E of the Securities Exchange Act of 1934 and are intended to come within the safe harbor protection provided by those sections. These statements, which involve risks and uncertainties, relate to the discussion of the Company's business strategies and its expectations concerning future operations, margins, sales, new products and brands, potential joint ventures, potential acquisitions, expenses, profitability, liquidity and capital resources and to analyses and other information that are based on forecasts of future results and estimates of amounts not yet determinable. These statements include any statement that does not directly relate to a historical or current fact. You can also identify these and other forward-looking statements by the use of such words as "may," "will," "should," "expects," "intends," "plans," "anticipates," "believes," "thinks," "estimates," "seeks," "predicts," "could," "projects," "potential" and other similar terms and phrases, including references to assumptions. These forward looking statements are made based on expectations and beliefs concerning future events affecting the Company and are subject to uncertainties, risks and factors relating to its operations and business environments, all of which are difficult to predict and many of which are beyond its control, that could cause its actual results to differ materially from those matters expressed or implied by these forward looking statements. These risks include its history of losses and expectation of further losses, its ability to expand its operations in both new and existing markets, its ability to develop or acquire new brands, its relationships with distributors, the success of its marketing activities, the effect of competition in its industry and economic and political conditions generally, including the current economic environment and markets. More information about these and other factors are described in the reports the Company files with the Securities and Exchange Commission, including but not limited to the discussions contained under the caption "Risk Factors." When considering these forward looking statements, you should keep in mind the cautionary statements in this press release and the reports the Company files with the Securities and Exchange Commission. New risks and uncertainties arise from time to time, and the Company cannot predict those events or how they may affect it. The Company assumes no obligation to update any forward looking statements after the date of this press release as a result of new information, future events or developments, except as required by the federal securities laws.
1 Pacific Islands
Polynesia (Tuvalu, Tokelau, Samoa, Cook Island, Society Island, Austral Island, Tonga, Marquesas Island, Mangareva, Kermadec Island, Tuamotu Archipelago, Easter Island and exclude Hawaii)
Micronesia (Palau, Mariana Island, Carloine Island, Marshall Island, Kiribati)
Melanesia (New Guinea, Bismark Archipelago, Soloman Island, Santa Cruz, Vanuatu, Fiji, New Caledonia)
2 Central Intelligence Agency. The World Factbook. 2017
3 Euromonitor International. "RTD Tea in New Zealand". February 2017
4 Euromonitor International. "RTD Tea in Asia Pacific". May 2017