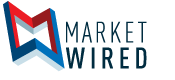 Not Just a Hobby Expo Offers Macho Indulgences at Recreational Man Cave Experience
South Florida Fairgrounds Transforms into 50,000 Square-Foot Mantuary, October 28-29
/EINPresswire.com/ -- LAKE WORTH, FL--(Marketwired - Jul 18, 2017) - Men who are passionate about their hobbies will have a manly meet‐up at the intersection of pastimes, free time, and serious fun at the Not Just a Hobby Expo 2017 (Expo). This recreational man cave experience will happen at the South Florida Fairgrounds, 9067 Southern Boulevard, in West Palm Beach, October 28 and 29.
"This weekend is not your typical fishing, golfing, beer-drinking hangout," says Terrence Tuck, CEO of Not Just a Hobby. "We have experts, celebrities, and artists to appeal to every interest whether it is an athletic, creative or traditional passion."
The Expo -- all 50,000 square feet of it -- has been designated as a "no mansplain zone" and provides a paradise for real men with real hobbies for treating themselves to a recreational weekend featuring active and fantasy sports, tech innovations, product demonstrations, collectibles, gourmet novelties, and more.
"It is an over-the-top bromance, but we welcome families and friends, too," says Tuck. "We like to call it the ultimate 'Mantuary' for men and the people who love them."
Daily admission is $20.00 for adults and $15.00 for veterans and children (12 and under). Companies with a focus on the fellas and hobby vendors interested in sponsorship or exhibitor benefits should email ttuck@notjustahobby.net. To purchase tickets in advance or to reserve an exhibitor booth, visit http://notjustahobby.net.
Not Just a Hobby
The Not Just a Hobby Expo is a family-friendly recreational consumer show for men featuring a diversity of indoor and outdoor activities that span generations and appeal to the mind, body, and spirit. The two-day event offers a vast variety of hobbies, merchandise, collectibles, celebrity appearances, and much more. Not Just a Hobby provides the ultimate man cave, more than 50,000 square feet of space for men to over indulge in their pastimes and to unabashedly share the experience with others. For ticket, sponsor, or booth information, visit http://notjustahobby.net/.
Contact:

Terrence Tuck
Phone: 561-252-9440
Email: Email Contact
Twitter: @NotJustaHobbyFL

Media Inquiries:
Leisa Chester Weir
LGK MCC, Inc.
PH: 1-877-545-5622, Ext. 701

EIN Presswire does not exercise editorial control over third-party content provided, uploaded, published, or distributed by users of EIN Presswire. We are a distributor, not a publisher, of 3rd party content. Such content may contain the views, opinions, statements, offers, and other material of the respective users, suppliers, participants, or authors.