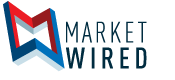 Baristas Provides Link to Special Featured Product Report Currently Airing Nationally on CNBC During Shark Tank and Mad Money with Jim Cramer; Hosted by Legendary Supermodel Front Montgomery
/EINPresswire.com/ -- SEATTLE, WA--(Marketwired - Jul 18, 2017) - Baristas Coffee Company (OTC PINK: BCCI) announced that the Special Featured Product Report highlighting Baristas White Coffee, currently airing nationally on CNBC during Shark Tank and Mad Money with Jim Cramer, hosted by Front Montgomery, can be seen at www.baristas.tv/specialfeaturedproductreport 
The Special Featured Product Report is a series of product highlight spots hosted by Supermodel Front Montgomery that features products and companies that are setting contemporary trends and redefining industries.
The report is currently airing on CNBC to approximately 60 million households on the Comcast, Time Warner, Charter Communications, and Brighthouse cable systems and is intended to expand to other providers as they become available.
Charter Communications, Time Warner, and Brighthouse offer service to an estimated 25 million households with significant coverage in 48 states.
Comcast Corporation is the largest cable TV company in America reaching upwards of 35 million households throughout the US.
Barry Henthorn, CEO, stated: "Baristas is now getting more exposure for its White Coffee than at any time previously. As much as we wanted to share all of the details with our customers and investors, we were unable to do so until after the Feature had aired. Now that it is airing, we are free to expand its distribution and rebroadcast as we and our partners see fit. Thank you for the patience to all who have been waiting for this national exposure. We will keep you as informed as possible as we move forward with additional marketing and media placements."
Baristas partnered with Amazon, the most valuable retailer in the United States, to offer the only White Coffee single serve cups compatible with the Keurig® K-Cup® Brewing System 2.0, available on www.amazon.com at: https://www.amazon.com/Baristas-White-Coffee-Single-Arabica/dp/B018VYS7YW/ref=sr_1_1_a_it?ie=UTF8&qid=1496872256&sr=8-1&keywords=baristas+white+coffee through "Amazon Prime".
White Coffee is a rarity and is developed using a slow and low heat roast that preserves a much higher caffeine level than a traditional roast. Because the beans have been under-roasted, white coffee has a lighter taste than traditional coffee and is described as both neutral and nutty.
About Baristas Coffee Company:
www.baristas.tv Baristas is a national Coffee Company that is recognized throughout the US. It currently produces and sells coffee related products under the Baristas brand. The Baristas White Coffee single serve cups compatible with the Keurig 2.0 brewing system is the bestselling product in its category. Baristas also markets other coffee related products. Baristas gained mainstream exposure when it was the subject of "Grounded in Seattle", the reality show special feature which aired on WE tv. Baristas has recently refocused its business to focus on its wholesale and direct to consumer coffee based products such as single serve coffee pods compatible with Keurig 2.0 brewing system. Baristas' special "Espresso Blend" and its revolutionary "White Coffee" have become strong sellers, with the lightly roasted 3X the caffeine, "White Coffee" becoming the number one white coffee Keurig compatible cup in the nation.

EIN Presswire does not exercise editorial control over third-party content provided, uploaded, published, or distributed by users of EIN Presswire. We are a distributor, not a publisher, of 3rd party content. Such content may contain the views, opinions, statements, offers, and other material of the respective users, suppliers, participants, or authors.