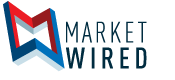 Certify Establishes Strategic Partnership with nuTravel for Midsized to Large Corporations and TMCs
New partnership creates an advanced travel and expense solution with seamless integration, single sign-on capabilities and expanded features and global functionality for large business
/EINPresswire.com/ -- PORTLAND, ME--(Marketwired - July 17, 2017) - Automated travel and expense management software platform, Certify, today announced a strategic partnership with leading provider nuTravel Technology Solutions. The new offering, introduced as Certify Enterprise Travel, compliments the current standard Certify Travel integrated booking platform for small business with an expanded set of features specifically for midsized to the largest organizations and their travel management companies. With seamless TMC integration, single sign-on capabilities and added global functionality, Certify Enterprise Travel is the answer to companies in search of an alternative to Concur Travel, providing greater flexibility to work with their preferred TMC of choice.
The ability to integrate with any third-party TMC differentiates Certify Enterprise Travel from other solutions by allowing an organization to maintain their TMC relationship, preferred rates and continuity of experience. In addition, through nuTravel's TMC Reseller network, Certify can now leverage its leading expense technology working with these TMCs to create world-class integrated travel and expense solutions. This new offering will also feature automated receipt integration for more efficient backend processing, accounting and employee reimbursement to better support the user experience.
"Certify Enterprise Travel is an outstanding platform for mid- and large-market customers faced with managing corporate travel compliance and complex international travel requirements," said Robert Neveu, CEO, Certify. "By partnering with nuTravel, Certify is able to deliver a comprehensive suite of features and integrated technologies that have become essential for the largest companies and their TMC partners in today's global marketplace. Certify now also has more flexibility to integrate with any travel management company to truly create customized end-to-end travel booking and expense management solutions at any scale."
Certify was acquired last month by K1 Investment Management in a deal that combined Nexonia, Tallie, and ExpenseWatch as wholly owned subsidiaries of Certify Travel and Expense. Furthering the strategic alignment among the newly merged partner companies and travel providers, Nexonia has been working with nuTravel as a fully integrated travel and expense solution since 2014.
"We're excited to partner with the newly formed Certify providing them with the ability to compete in the mid-large corporate market for a fully integrated T&E platform," said Carmine Carpanzano, CEO, nuTravel. "Concur has been unchallenged in this area for many years and the TMC community has been looking for an alternative, and Certify has the answer. Having this significant investment from K1 and partnering on travel booking immediately puts Certify ahead of its competition."
Exhibiting at the annual Global Business Travel Association Convention 2017 (Boston, July 15-19), Certify will host representatives from Nexonia and nuTravel throughout the event. Corporate travel managers and their TMC partners are encouraged to stop by booth 805 to talk to a product expert and learn more about the new enterprise travel solution from Certify.
About Certify
Certify is the leading online travel and expense management solution for companies of all sizes. Organizations worldwide book travel and complete expense reports quickly, easily, and cost-effectively using Certify cloud and mobile applications. For more information about Certify, please call 207.773.6100 or go to www.certify.com.
About nuTravel
nuTravel delivers the corporate travel industry's fastest, most flexible online travel booking solutions available today. Successfully pairing industry expertise with the right technology, nuTravel's diverse portfolio of online travel solutions provide a robust and intuitive selection of travel content to users while delivering a smooth integration into travel management companies and corporations of any size. Since 2002, over 8,000 corporations have chosen nuTravel as their solutions provider; composed of varying sizes and industry expertise with travel budgets ranging from $50,000 to $100 million. For more information, go to www.nutravel.com or call 914-848-4169.