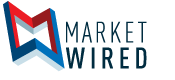 Take A Break Travel Shares Lesser Known Tips For Finding Best Travel Deals
/EINPresswire.com/ -- LAS VEGAS, NV--(Marketwired - Jul 17, 2017) - Savvy travelers understand the importance of good preparation and finding the best travel deals to ensure memorable experiences. As an experienced vacation service provider, Take a Break Travel urges travelers to explore a wide variety of lesser known ways to discover awesome travel packages. The entity offers many promotional travel deals throughout the year that compete with the best on the market.
Use of specialized websites like TakeABreakTravel.com is a sure-fire way to score offers that are truly a good value for money. Some of the ideal options can be found on lesser-known travel information platforms. It is common for hotel chains or resorts to create or partner with such platforms to provide access to discounted vacation packages.
Experts recommend conducting thorough research on accommodation, cruises and resort stays to make an informed decision.
Frequent travelers can take advantage of travel rewards on credit cards. Many vacation service providers offer rewards systems based on preferred guest credit cards. It is common for vacationers to be rewarded with bonus points on food, entertainment or accommodation. The incentives may come with or without blackout dates.
Travel firms may offer miles on every $1 spent on selected establishments or specific activities. In turn, the customers can redeem the points as a statement credit against a travel expense of their choice. Some of the deals have zero foreign transaction costs, which is aimed at sweetening the experience. This is particularly useful for individuals, families or couples who travel internationally.
A number of incentive systems offer rewards rates ranging between two and five percent, which is considerably high.
Time is crucial
Knowing when to book and travel is a vital part of securing awesome deals. Travel a Break Travel recommends paying attention to trends with the aim to identify money-saving opportunities. When it comes to domestic flights, Wednesday is undoubtedly the least expensive followed by Tuesdays and Saturdays.
In addition, flying on a holiday is a viable way to save a significant amount of money. On the other hand, the best time to buy tickets is after 3 p.pm on Tuesdays and between midnight and 1 a.m. on Wednesdays. Timing for hotel packages varies depending on a variety of factors, including the type of property.
When to planning to book resort stays, Travel a Break Travel recommends aiming for Sunday rates. Meanwhile, hotels located in smaller cities typically offer great deals between Wednesdays and Thursdays. The ideal time to book is later in the day because bookings generally drop during that period. Establishments are more likely to offer discounts off the walk-in rate.
The Take a Break Travel difference
Take a Break Travel offers all-inclusive vacation programs to families, individuals and couples looking to enjoy a refreshing vacation in a wide variety of locations and properties. The service is personalized to ensure attention to detail and customer satisfaction. Each customer is assigned an agent. This makes it easier to find the best deals that meet specific budget and vacation requirements.