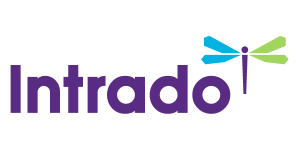 The Ritz-Carlton, South Beach, Rolls Out a Buzzworthy Coffee Experience "Aroma Y Arena" Inspired by Miami's Authentic Cuban Brews on July 15
Luxury Miami Hotel Serves Up Creative Coffee Culture
/EIN News/ -- MIAMI, July 14, 2017 (GLOBE NEWSWIRE) -- Every city has a coffee culture, and the cup runneth over in Miami, where its vibrant rhythm is fueled each morning with Cuban bean espresso served at small cult-followed cafés. Leave it to The Ritz-Carlton, South Beach to bring those coveted cups directly to guests with the Lobby Bar's new coffee cart experience, "Aroma Y Arena," serving classic drinks and pastry starting July 15.

"We are capturing that authentic local coffee shop experience within our lobby," said Kanat Gurel, Director of Food and Beverage at The Ritz-Carlton, South Beach. "The essence of South Beach is reflected in all of our offerings, including the new Cortaditos and Croquetas to be enjoyed in our tranquil setting away from the crowds."
Purists will delight in the carefully sourced beans from Guatemala, Colombia, Brazil, Costa Rica and Cuba, the world's top five Latin countries celebrated for their refined bounty. Meanwhile, a dedicated barista uses homemade recipes as well as an ancient brewing method to ensure characteristic flavor, rich body and the robust, familiar aroma scenting South Beach streets each dawn.
The star of the show is brew crafted from the old-school glass Siphon, the original vacuum coffee maker invented in the 1800s as an alternative to boiling coffee, which kills the taste. For a truly custom cup, guests can select the beans while the barista methodically filters a steamy concoction. It's rise and shine, The Ritz-Carlton, South Beach-style.
Open daily from 8-11a.m., the menu also features Espresso, Cortadito, Colada, Latte, Cappuccino, Americano, Cafecito and Machinetta; local pastry, both sweet and savory, includes Cheese Tequeños, Guava Pastelito and Ham Croquetas. Savor the aroma over social with #aromaYarena.
About The Ritz-Carlton, South Beach
Located steps from Ocean Drive, The Ritz-Carlton, South Beach is a luxury property that lies in the heart of South Beach. Featuring 375 guest rooms, the property is a restored Art Moderne building in Miami's Art Deco district, close to renowned shopping, dining and nightlife. The property offers a recently redesigned Ritz-Carlton spa with a first-of-its-kind 'Timeless Capsule' concept and traditional ESPA treatments. The newly opened TATEL Miami restaurant serves up a mix of traditional Spanish cuisine along with modern variations of the classics in an upbeat, stylish setting. Additionally, the luxury hotel houses a multi-million dollar art collection, a newly enhanced signature Club Lounge, The DiLido Beach Club - the only oceanfront restaurant on South Beach, oceanfront cabanas, a 24-hour fitness center, over 20,000 square feet of meeting space and an elevated outdoor pool overlooking the Atlantic Ocean. For additional information about The Ritz-Carlton, South Beach, please call (800) 241-3333, the hotel directly at (786) 276-4000, a travel professional or visit The Ritz-Carlton website at www.ritzcarlton.com.
About The Ritz-Carlton Hotel Company, LLC
The Ritz-Carlton Hotel Company, L.L.C., of Chevy Chase, MD., currently operates more than 90 hotels in over 30 countries and territories.  More than 40 hotel and residential projects are under development around the globe. The Ritz-Carlton is proud to offer The Ritz-Carlton Rewards® in which members can link accounts with Marriott Rewards® and Starwood Preferred Guest® for instant elite status matching and unlimited points transfer. For more information or reservations, visit the company web site at www.ritzcarlton.com, for the latest company updates, visit news.ritzcarlton.com and to join the live conversation, use #RCMemories.  The Ritz-Carlton Hotel Company, L.L.C. is a wholly-owned subsidiary of Marriott International, Inc.
Contact: Amanda M. Williams
Communications Manager
Amanda.M.Williams@ritzcarlton.com
+1 786 276 4086

1 Lincoln Road
Miami Beach, FL 33139 United States
+17862764000