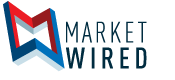 Tervita Corporation Acquires Columbia Recycle (2008) Ltd.
/EINPresswire.com/ -- CALGARY, ALBERTA--(Marketwired - Jul 14, 2017) - Tervita Corporation ("Tervita" or the "Company"), a leading environmental solutions provider, announced today it has acquired Columbia Recycle (2008) Ltd. (Columbia Recycle), a full-service scrap yard located in Kimberley, British Columbia.
"Columbia Recycle's strategic location, along with its reputation for quality service and safety will provide an excellent base from which to grow our scrap operations and pursue other lines of business which are aligned with Tervita's core competencies," said Brad Dlouhy, Chief Operating Officer with Tervita. "We look forward to welcoming Columbia Recycle's employees to our team and working with its customers and suppliers in the region."
Columbia Recycle has been in business in the area since 1975 and is the largest metal recycler in Southeast B.C. This will be Tervita's first metals recycling facility in British Columbia.
About Tervita
Tervita has close to 40 years of operational experience in Canada as a leading environmental solutions provider. Our integrated earth, water, waste and resource solutions deliver safe and efficient results through all phases of a project by minimizing impact, maximizing returns.™ Our dedicated employees are trusted sustainability partners to oil and gas, construction, mining, government and communities. Safety is our highest priority: it influences our actions and shapes our culture. For more information visit Tervita.com.
For more information, or to speak to a Tervita
representative, please contact: Tervita Corporation
Kelly Sansom
Manager, Communications & Stakeholder Relations
(587) 233-3639 or M: (587) 585-6501
ksansom@tervita.com