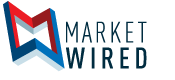 Case Study on Condominium Management Services in Toronto Concludes in an Astonishing 20% Reduction on Operational Budget
/EINPresswire.com/ -- TORONTO, ON--(Marketwired - July 14, 2017) - Conkrite Capital Corporation Announced today the conclusion of a case study on Condominium Management Services that produced an overwhelming 20% reduction on operational cost. After more than 13 months of operational study on Condominium Operations, Conkrite Capital is pleased to announce the successful conclusion of a Comprehensive Facilities Operation study on Condominium Management Affairs in the Greater Toronto Area.
Conkrite Capital, a leading international property and physical asset management company announced that it has been secretly working and studying an amazing Condominium Management protocol based on the same principles of Commercial Facilities Management procedures used in cruise lines and commercial airlines. "When we came to Toronto we noticed that something was off in how Condominiums are managed in the area, we could not help but to assist builders and condominium owners find support in us by promoting a new standard, a new protocol, a new system," said Mr. Nicolas Del Valle, CEO elect for Conkrite Capital Corporation. "We could not believe the number of complaints that we were getting. Condo owners come to us by the dozen asking for help because they do not know how to proceed or what to do, they feel and believe that something is wrong in how their community is managed and with reason," he continued.
The results of this project provide an ongoing evidence-based framework for optimization and decision making that will help builders and condominium owners have peace of mind that Conkrite has a system that is not only cost effective but that also increases resident's morale and satisfaction. "The possibilities going forward are immense," said the board of directors. "We are excited to help other condominium clients benefit from this attribution model," they concluded.
This case study is the success story of a model that is based on technology, great people and honesty. Conkrite Capital has developed a data-driven system where everything is tracked, analyzed and carefully put together to better serve builders, condo owners and new buyers. "We have been attacked from all angles by the industry as we have found the Holy Grail that will give peace of mind to Condominium owners most of whom feel that instead of living in a community, they live in a warzone," said Nicolas. "Now is the time for you and I to put our voices together and spread the message to help builders have the confidence that their product will not end up in the hands of a management service that will ruin their reputation and to aid condominium owners form a better sense of community integrated with the latest technologies used by cruise lines, airlines and high-end facilities worldwide. Conkrite saw the need to create a complex system yet simple enough that our facility managers and administrators could use to track everything that happens onsite in the condominiums," he concluded.
Conkrite Capital has put together an aggressive marketing plan and budget to spread the message across Canada to let builders, condominium owners and new buyers know that they are not alone. Conkrite is here to help and if your condo feels more like a battleground than a community, then it is time to call Conkrite Capital Corporation and they will be glad to help you. Their lawyers and management team have the skills to put you on the right track and will guide you on the process of what it takes to bring over your condo to better efficiency and resident's satisfaction. For Conkrite is all about action taking and comprehensibility which the case study has proven all, operative, fast, accurate and cost effective. Conkrite has put the rheostat in the hands of the Condominium owners, a method that has proven to increase resident's morale by more than 90% and that adds value to the condo in general. Conkrite is creating a real legacy of living well.
About Conkrite Capital
Conkrite Capital assists facilities achieve greater efficiency in their core business by providing essential services: Facilities and Building Management, Building Operations, Renovations, Janitorial, grounds and turf. We establish long-term relationships with our clients by adding value to their properties.

EIN Presswire does not exercise editorial control over third-party content provided, uploaded, published, or distributed by users of EIN Presswire. We are a distributor, not a publisher, of 3rd party content. Such content may contain the views, opinions, statements, offers, and other material of the respective users, suppliers, participants, or authors.