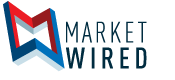 Mega Bridge, Inc. Announces Name Change to HypGen, Inc. and New Strategic Direction
/EINPresswire.com/ -- NEW YORK, NY--(Marketwired - Jul 14, 2017) - Mega Bridge, Inc. (OTCQB: MGBR) announced today that it is planning to change its name from Mega Bridge, Inc. to HypGen, Inc. ("HypGen") HypGen intends to focus its efforts on developing therapeutic treatment options for Parkinson's disease. To spearhead this new strategic direction, HypGen's shareholders have elected Dr. McCoy L. Moretz as the new Chief Executive Officer, Chief Financial Officer, Chief Medical Officer and Chairman of the Board of Directors. Richard Chang has also been appointed to the Board of Directors.
HypGen has been assigned United States Utility Patent Application No. 62/420,177, filed on November 10, 2016 titled "Compositions and Methods of Use of Phorbol Esters for the Treatment of Parkinson's disease." The Company plans to conduct clinical studies to assess potential treatment options for Parkinson's disease based upon this intellectual property platform.
"Our new name better represents our leadership in the field of developing a therapeutic option for the treatment for Parkinson's disease. With approximately 60,000 Americans diagnosed with Parkinson's disease each year according to the Parkinson's Disease Foundation, there is an enormous need for new clinical research into treatment options for this terrible disease. We are delighted to have secured these intellectual property rights, which demonstrate our commitment to rapidly developing therapies that, one day, will hopefully change the lives of patients suffering from Parkinson's disease," said Dr. McCoy L. Moretz, Chief Executive Officer, Chief Financial Officer, Chief Medical Officer and Chairman of the Board of Directors of HypGen. 
Antonio Treminio, outgoing CEO, commented, "I am delighted the Company has secured this intellectual property portfolio and excited for it to enter this new chapter in its development. Based upon preliminary data that was presented, the intellectual property has demonstrated a potential to reduce the destruction of neurons that have been associated with Parkinson's disease. In addition, I am personally honored to have Dr. McCoy Moretz lead HypGen's efforts as I am impressed with his medical background and business sense. Under his leadership, the Company is well positioned to explore a promising business opportunity in the area of Parkinson's disease and potentially help those that suffer from the disease. The combined direct and indirect cost of Parkinson's, including treatment, social security payments and lost income from inability to work, is estimated to be nearly $25 billion per year in the United States alone."
Dr. Moretz is ABMS Board Certified in Otolaryngology and ABO Certified in Microvascular Anastomosis. He is a member of the American Board of Otolaryngology, a Fellow of the American College of Surgeons, the American Academy of Otolaryngology/Head & Neck Surgery, the American Academy of Facial Plastic & Reconstructive Surgery and the American Academy of Cosmetic Surgery. He was also the Chief Medical Officer of Ermis Labs, Medical Advisor Board Member of Rich Pharmaceuticals and Advisor to Torii Labs. From 2006 to 2017, he has been the founder and principal surgeon of F.A.C.E of Beverly Hills. He has been involved with numerous Clinical Investigations over the past decade and has authored prestigious medical publications in the Archives of Otolaryngology and has presented at national and regional medical conferences. Dr. Moretz graduated with a BA in chemistry from the University of North Carolina in 1978 (Dean's List); received his Medical Degree from the Medical College of Georgia, 1982 (with Honors); and completed his Internship and Residency at Emory University School of Medicine and Affiliated Hospitals in Atlanta, Georgia in 1987.
Mr. Richard Chang is a world-renowned scientist in the field of oncology including the study of voluminous molecules' mechanism(s) of action. During Mr. Chang's distinguished career, he has authored 122 peer-reviewed journal publications and has presented over 150 scientific abstracts across the world in the field of cancer research. Mr. Chang has worked at Hoffman-LaRoche, Schering Corp and Burroughs Wellcome in various scientific roles spanning from Chief Scientific Officer to Scientist. He was a full professor at Rutgers, The State University of New Jersey, College of Pharmacy & The Laboratory for Cancer Research. In addition, Mr. Chang was a Director of Biochemical Pharmacology Research Laboratories at Rutgers, continuing his pursuit to finding innovative compounds for the treatments of cancer since 1987. Mr. Chang's years of dedication to cancer research has led him to file six significant patents for the treatment of cancer, infectious disease and neurological disorders. Mr. Chang is a member of the American Association for Cancer Research, American Society for Pharmacology and Experimental Therapeutics and the Society of Chinese Bio-Scientists in America and is a member of Who's Who in the World. Mr. Chang obtained his Master's of Science in Biochemistry and Nutrition from Utah State University and his Bachelor's of Science in Agriculture Chemistry from National Taiwan Chung Hsing University.
Additionally, upon the Company receiving a minimum of $1,000,000 in equity financing, it will be granted United States Utility Patent Application No USPTO Application No. 15/385,862 filed on December 20, 2016, titled "Compositions and Methods of Use of Phorbol Esters for the Treatment of Stroke."
For more details on the asset acquisition and related transactions including exhibits are set forth in a Form 8-K filed on July 7, 2017 with the U.S. Securities and Exchange Commission.
About Parkinson's Disease:
Parkinson's disease is a chronic and progressive movement disorder. Symptoms continue and worsen over time. Nearly one million people in the U.S. suffer with Parkinson's disease. The cause is unknown, and although there is presently no cure, there are treatment options such as medication and surgery to manage its symptoms.
Parkinson's disease involves the malfunction and death of vital nerve cells in the brain, called neurons. Some of these dying neurons produce dopamine, a chemical that sends messages to the part of the brain that controls movement and coordination. As Parkinson's disease progresses, the amount of dopamine produced in the brain decreases, leaving a person unable to control movement normally.
The specific group of symptoms that some individuals experience varies from person to person. Primary motor signs of Parkinson's disease include the following.
tremor of the hands, arms, legs, jaw and face
bradykinesia or slowness of movement
rigidity or stiffness of the limbs and trunk
postural instability or impaired balance and coordination
For more information, please see: Parkinson's Disease Foundation http://www.pdf.org
About Mega Bridge, Inc., to be renamed HypGen, Inc.
HypGen intends to focus its efforts on developing therapeutics treatment for Parkinson's disease. HypGen has been assigned all of the right, title and interest in United States Utility Patent Application No. 62/420,177 filed on November 10, 2016 (the "Patent Application"), titled "COMPOSITIONS AND METHODS OF USE OF PHORBOL ESTERS FOR THE TREATMENT OF PARKINSON'S DISEASE" and all related intellectual property, inventions and trade secrets, data, and clinical study results.
Forward-Looking Statements
Certain matters discussed in this press release are "forward-looking statements". HypGen may, in some cases, use terms such as "predicts," "believes," "potential," "continue," "estimates," "anticipates," "expects," "plans," "intends," "may," "could," "might," "will," "should" or other words that convey uncertainty of future events or outcomes to identify these forward-looking statements. In particular, HypGen's statements regarding trends and potential future results are examples of such forward-looking statements. The forward-looking statements include risks and uncertainties, including, but not limited to, the success, timing and cost of our ongoing clinical trials and anticipated clinical trials for our current product candidates, including statements regarding the timing of initiation and completion of the trials; the timing of and our ability to obtain and maintain U.S. Food and Drug Administration or other regulatory authority approval of, or other action with respect to, our product candidates; the Company's ability to successfully defend its intellectual property or obtain the necessary licenses at a cost acceptable to the Company, if at all; the successful implementation of the Company's research and development programs and collaborations; the success of the Company's license agreements; the acceptance by the market of the Company's product candidates, if approved; and other factors, including general economic conditions and regulatory developments, not within the Company's control including sufficient capital to undertake operations, studies and advancements. The factors discussed herein could cause actual results and developments to be materially different from those expressed in or implied by such statements. A further list and description of the Company's risks, uncertainties and other factors may be found HypGen's subsequent filings with the Securities and Exchange Commission. Copies of these filings are available online at www.sec.gov or www.hypgen.net The forward-looking statements are made only as of the date of this press release and HypGen undertakes no obligation to publicly update such forward-looking statements to reflect subsequent events or circumstance.
For more information:
Investor Relations:
Contact: Elizabeth Barker / Jeffrey Goldberger
Email: Hypgen@KCSA.com
Tel: +1 212-896-1203