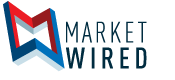 SG Blocks Inc. to Ring the Nasdaq Stock Market Opening Bell on Tuesday, July 18, 2017
Paul Galvin CEO & Mahesh Shetty CFO, to Ring the Opening Bell to Commemorate the Company's Listing on Nasdaq
/EINPresswire.com/ -- NEW YORK, NY--(Marketwired - Jul 13, 2017) - SG Blocks, Inc. (NASDAQ: SGBX) ("SG Blocks" or the "Company") a premier designer, innovator and fabricator of container-based structures, announced today that Chairman and Chief Executive Officer Paul Galvin and Chief Financial Officer Mahesh Shetty will ring the Nasdaq Stock Market Opening Bell at 9:30 am ET on Tuesday, July 18, 2017 to celebrate the company's recent listing on the Nasdaq Capital Market®.
"We look forward to commemorating the listing of our common stock to the prestigious Nasdaq community of innovative and visionary companies," said Galvin. "With the ringing of the opening bell, we will mark not only this major milestone in the evolution of our company, but also, importantly, the momentum we are creating in the growth and expansion of our business as a global provider of container-based structures."
A live webcast of the honorary opening bell ceremony, courtesy of Nasdaq, will begin at 9:15 am ET on Tuesday, July 18, 2017 and will be available at http://www.youtube.com/nasdaq/live.
The company's executive management team, Board of Directors and other supporters will join the ceremony.
To obtain a hi-resolution photograph of the Market Open, please go to: http://business.nasdaq.com/discover/market-bell-ceremonies.
SG Blocks also recently announced it is collaborating on a new 23,715 square-foot three-story community Performing Arts and Enrichment Center in Los Angeles and that it is working with one of the country's largest national supermarket chains to deliver a rooftop venue for one of its locations.
Follow the Event on Social Media Courtesy of Nasdaq:
For multimedia features such as exclusive content, photo postings, status updates and video of bell ceremonies, please visit Facebook at: http://www.facebook.com/NASDAQ.
For photos from ceremonies and events, please visit Instagram at: http://instagram.com/nasdaq.
For livestream of ceremonies and events, please visit YouTube at: http://www.youtube.com/nasdaq/live.
For news tweets, please visit Twitter at: http://twitter.com/nasdaq.
For exciting viral content and ceremony photos, please visit Tumblr at: http://nasdaq.tumblr.com/.
About Nasdaq
Nasdaq is a leading global provider of trading, clearing, exchange technology, listing, information and public company services. Through its diverse portfolio of solutions, Nasdaq enables customers to plan, optimize and execute their business vision with confidence, using proven technologies that provide transparency and insight for navigating today's global capital markets. As the creator of the world's first electronic stock market, its technology powers more than 89 marketplaces in 50 countries, and 1 in 10 of the world's securities transactions. Nasdaq is home to 3,800 total listings with a market value of $11 trillion. To learn more, visit: http://business.nasdaq.com.
About SG Blocks, Inc.
SG Blocks, Inc. is a premier innovator in advancing and promoting the use of code-engineered cargo shipping containers for safe and sustainable construction. The firm offers a product that exceeds many standard building code requirements, and also supports developers, architects, builders and owners in achieving greener construction, faster execution, and stronger buildings of higher value. For more information, visit www.sgblocks.com.
Forward-Looking Statements
Certain statements in this press release constitute "forward-looking statements" within the meaning of the federal securities laws. Words such as "may," "might," "will," "should," "believe," "expect," "anticipate," "estimate," "continue," "predict," "forecast," "project," "plan," "intend" or similar expressions, or statements regarding intent, belief, or current expectations, are forward-looking statements. While the Company believes these forward-looking statements are reasonable, undue reliance should not be placed on any such forward-looking statements, which are based on information available to us on the date of this release. These forward looking statements are based upon current estimates and assumptions and are subject to various risks and uncertainties, including without limitation those set forth in the Company's filings with the Securities and Exchange Commission (the "SEC") Thus, actual results could be materially different. The Company expressly disclaims any obligation to update or alter statements whether as a result of new information, future events or otherwise, except as required by law.
Contact Information

Media
Rubenstein Public Relations
Kati Bergou
212-805-3014
Email Contact

Investors
Jason Assad
678-570-6791
Email Contact

EIN Presswire does not exercise editorial control over third-party content provided, uploaded, published, or distributed by users of EIN Presswire. We are a distributor, not a publisher, of 3rd party content. Such content may contain the views, opinions, statements, offers, and other material of the respective users, suppliers, participants, or authors.