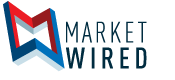 Protext Pharma CEO Discusses South Africa Cannabis License
/EINPresswire.com/ -- BOCA RATON, FL--(Marketwired - Jul 13, 2017) - Protext Pharma, Inc. (OTC PINK: TXTM) ("Protext" or "the Company"), a biotech company engaged in the development of pharmaceutical botanical medicines that are formulated with highly bioavailable plant extracts, today provided an update with regards to its license application submitted earlier this year to the South African Government to allow the company to legally grow cannabis and produce non-psychoactive cannabinoid medicines, in that country.
Roger Baylis-Duffield, Chief Executive Officer of Protext Pharma, commented, "Following the submission of our license application earlier this year, officials from the Department Health inspected the company's facilities in May. The 10,000 square foot facility will be used to both grow and harvest the live cannabis and to produce a formulated cannabinoid complex. Our application and all supporting documents were reviewed by the Portfolio Committee during the first week of July, 2017. Subsequent to that review, the Department of Health requested additional details regarding production schematics, operational protocols and product distribution. The Company intends to submit these final requests this week and we believe that the license will be granted imminently."
Once the license is issued, Protext will commence setting up its grow facility where plants can be cloned and cultivated to ensure a consistent chemical profile. An on-site extraction laboratory will take the live plant material and produce a cannabis complex containing the full profile of all the phytonutrients, including cannabinoids, terepenes, cannabinoid acids and polyphenols. Based on parent-company Plandaí's clinically-proven science, the resulting complex is anticipated to contain the full profile of cannabinoids, including the precursor acids THC-A and THC-B together with CBD, in a non-psychoactive extract. Once the first plant extract is produced, it will be subjected to extensive chemical profiling in addition to tests to confirm its bioavailability, ability to cross the blood brain barrier, and lack of psycho-activity. Mr. Duffield added, "After our application is issued, Protext will be one of a few companies in the world legally allowed to conduct research and development and produce cannabis medicines. Part of our business model will be working with the government of South Africa to develop cannabis medicines with an objective of having our extract declassified from a Level 6 controlled substance to a Level 0 controlled medicine, based on non-psychoactivity. This declassification should help facilitate our selling the product throughout the world."
"In the meantime, Protext is taking the necessary steps to align itself with a major U.S. University that is legally empowered to undertake cannabis medicines research, with the goal of eventually submitting an application for an FDA botanical drug claim. These defined studies will establish anti-inflammatory activities with cannabinoid receptors in order to develop Protext's non-psychoactive medicines for specific arthritis therapies. These investigations are intended to further establish the therapeutic benefits through the suppression and containment of inflammation in human cells and are expected to establish improved activity by the slowing of degradation in affected joints and the reduction of both pain and disability. Arthritis is the most common cause of disability in the US. More than 20 million individuals with arthritis have severe limitations in function on a daily basis. It is estimated that the total cost of arthritis cases is close to $100 billion of which almost 50% is from lost earnings. Each year, arthritis results in nearly 1 million hospitalizations and close to 45 million outpatient visits to health care centers. Our proposed cannabinoid anti-inflammatory drug has the potential to deliver products with lesser side effects and better efficacy over current drug regimens," concluded Mr. Duffield.
Investors are encouraged to follow Protext using:
YouTube: http://bit.ly/ProtextYouTube
Twitter: https://twitter.com/protxtm
Instagram: https://www.instagram.com/protextm/
About Protext Pharma, Inc.
Protext Pharma operates two wholly owned subsidiaries; Plandai Biotechnology South Africa (Pty) Ltd. and Cannabis Biosciences, Inc. The Company is engaged in the research, clinical testing and commercialization of highly bioavailable botanical products -- all natural ingredients formulated for pharmaceutical applications and produced under pharma-grade conditions. Please visit http://www.protextm.co for further information.
About Plandai Biotechnology SA
Through its wholly owned subsidiary Plandai Biotechnology SA (OTC PINK: PLPL), the Company has the exclusive worldwide license to develop Phytofare® extracts from live plant materials including Phytofare® catechin complex, a highly bioavailable, and clinically proven antioxidant complex produced from live green tea leaves. Phytofare® can deliver a therapeutic level of catechins, which function as powerful antioxidants, to the system where they remain active for over 24 hours.
About Cannabis Biosciences
The Company is actively pursuing government licensing that will allow it to use its proprietary processing and extraction technology to commence investigations and produce a full-profile cannabis extract, one that contains both CBD and the precursor acid form of THC (THC-A and THC-B) found in live cannabis plant. The Company's investigations will be designed to show that the Cannabis Biosciences extraction process, which will use live leaf and low temperatures to extract the phyto-chemicals, should leave the acid forms of THC intact, resulting in a non-psychoactive extract with full medicinal potential and having the heightened bioavailability of other Phytofare® extracts.
Safe Harbor Statement
This release contains forward-looking statements that are based upon current expectations or beliefs, as well as a number of assumptions about future events. Although we believe that the expectations reflected in the forward-looking statements and the assumptions upon which they are based are reasonable, we can give no assurance or guarantee that such expectations and assumptions will prove to have been correct. Forward-looking statements are generally identifiable by the use of words like "may," "will," "should," "could," "expect," "anticipate," "estimate," "believe," "intend," or "project" or the negative of these words or other variations on these words or comparable terminology. The reader is cautioned not to put undue reliance on these forward-looking statements, as these statements are subject to numerous factors and uncertainties, including but not limited to: adverse economic conditions, competition, adverse federal, state and local government regulation, international governmental regulation, inadequate capital, inability to carry out research, development and commercialization plans, loss or retirement of key executives and other specific risks. To the extent that statements in this press release are not strictly historical, including statements as to revenue projections, business strategy, outlook, objectives, future milestones, plans, intentions, goals, future financial conditions, events conditioned on stockholder or other approval, or otherwise as to future events, such statements are forward-looking, and are made pursuant to the safe harbor provisions of the Private Securities Litigation Reform Act of 1995. The forward-looking statements contained in this release are subject to certain risks and uncertainties that could cause actual results to differ materially from the statements made. The company disclaims any obligation to update information contained in any forward-looking statement. This press release shall not be deemed a general solicitation.
CONTACT INFORMATION
Protext Pharma, Inc.
Info@protextm.co
Contact: (435) 881-3611

EIN Presswire does not exercise editorial control over third-party content provided, uploaded, published, or distributed by users of EIN Presswire. We are a distributor, not a publisher, of 3rd party content. Such content may contain the views, opinions, statements, offers, and other material of the respective users, suppliers, participants, or authors.