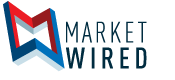 NetworkNewsWire Releases Exclusive Audio Interview with American Energy Partners, Inc. (XFUL)
/EINPresswire.com/ -- NEW YORK, NY--(Marketwired - Jul 13, 2017) - NetworkNewsWire ("NNW"), a multifaceted financial news and publishing company that delivers a new generation of social communication solutions for business, today announces the online availability of its interview with Converde Energy USA (OTC: XFUL), a diversified energy company doing business as American Energy Partners, Inc.
The interview can be heard at https://www.networknewswire.com/solutions/corporate-communications/interviews/converde-energy-usa-interview/
Kicking off the interview, NNW's Stuart Smith introduces Josh C. Hickman, president of Gilbert Oil & Gas, LLC, one of three wholly owned XFUL subsidiaries.
Gilbert Oil & Gas is focused on the acquisition of cash flow properties and assets that include non-operating oil wells, service companies, engineering service companies, and other assets on track to be cash flow positive.
As Hickman describes, XFUL, through its Hydration Corporation and American Energy Solutions companies, is also involved in water ownership and water treatment technologies for a variety of markets.
"The market for water ownership, as well as water treatment, is extremely large as you look at farming municipalities, factory, and power production, which is more of what those two companies are focused on," he explains in the interview.
An exploration geologist for the oil & gas industry by trade, Hickman describes how his 15 years of experience fits into XFUL's business strategy. 
"It's simply been evaluating and figuring out the best values for business models, assisting startup companies in the oil and gas sphere, getting on their feet with proper properties and assets and business plans, as well as understanding the value of oil and gas properties for private owners as well. It's been a very diverse background that has allowed me to see and start six different entities now," he says. "Going from zero to 100 miles an hour has been very successful piece of our business and we look forward to applying these talents full time with this company."
Hickman next describes XFUL's corporate history, and how several key milestones have positioned the company where it is today, despite industry setbacks in 2016.
"It is excellent to be in the position that I am with Gilbert and with American Energy Partners. The timing could not be better for investments and new capital flow into this market. It is certainly a game change after 2016 and how much the revenues and the amount of deals have fallen. It is so nice to be a part of making deals happen once again in the oil and gas market. Truly, it couldn't be a better time for investments," he concludes.
About Converde Energy USA, Inc. (XFUL)
XFUL and its group of companies focus on providing solutions in markets where energy production and water meet technology. Collectively, the subsidiaries are engaged in the energy sector as well as the design, construction and operation of regional water treatment facilities that serve the industrial, energy and government sectors.
Hydration Corporation of PA, LLC ("HCPA") is engaged in the businesses of water exploration, water augmentation, and the treatment of impacted waters. Notably, its intellectual property delivers one of the highest energy yields from a broad range of water-bearing assets, with one of the lowest capital expenditures of any other known water processes. American Energy Solutions, LLC provides treatment technologies that contribute to HCPA's business model of low-cost treatment and distribution. As a provider of design, this subsidiary is capable of repeatable and synergistic services across the value chain. Gilbert Oil & Gas Company is leveraging broad industry valuation experience to source drilling, operating, and partnership opportunities in the upstream oil and gas space. It is positioned to become a strong customer of XFUL's other subsidiaries while providing them with the foundation to attract other customers and enter new markets.
For more information, visit http://americanenergy-inc.com
About NetworkNewsWire
NetworkNewsWire (NNW) is an information service that provides to users (1) access to our news aggregation and syndication servers, (2) enhanced press release services, and (3) a full array of social communication solutions. As a multifaceted financial news and content distribution company with an extensive team of contributing journalists and writers, NNW is uniquely positioned to best serve private and public companies that desire to reach a wide audience of investors, consumers, journalists and the general public. NNW has an ever-growing distribution network of more than 5,000 key syndication outlets across the country. By cutting through the overload of information in today's market, NNW brings its clients unparalleled visibility, recognition and brand awareness. NNW is where news, content and information converge.
For more information, visit https://www.NetworkNewsWire.com
Please see full terms of use and disclaimers on the NetworkNewsWire website applicable to all content provided by NNW, wherever published or re-published: http://NNW.fm/Disclaimer
Forward-Looking Statements
This release contains forward-looking statements within the meaning of Section 27A of the Securities Act of 1933, as amended and Section 21E of the Securities Exchange Act of 1934, as amended. All forward-looking statements are inherently uncertain as they are based on current expectations and assumptions concerning future events or future performance of the company. Readers are cautioned not to place undue reliance on these forward-looking statements, which are only predictions and speak only as of the date hereof. In evaluating such statements, prospective investors should review carefully various risks and uncertainties identified in this release and matters set in the company's SEC filings. These risks and uncertainties could cause the company's actual results to differ materially from those indicated in the forward-looking statements.