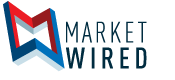 Kuuhubb Announces Strategic Partnership with Kwan Entertainment, India's Largest Talent Management Agency
/EINPresswire.com/ -- TORONTO, ONTARIO--(Marketwired - Jul 13, 2017) - Kuuhubb Inc. ("Kuuhubb" or the "Company") (TSX VENTURE:KUU) announces that it has entered into a strategic partnership with India's largest talent management agency Kwan Entertainment Talent Management Agency.
Kwan Entertainment Talent Management Agency ("Kwan"), founded by Mr. Anirban Das Blah, is the largest talent management agency in India. Kwan's market leadership is visible in the fact that it is larger both in terms of quantum of talent represented as well as deal size than the next six biggest talent management companies combined. Kwan works across a spectrum of Indian entertainment including cinema (Bollywood and regional), music, sports, fashion and lifestyle. Kwan exclusively represents a cross-section of leading talent including but not limited to: Bollywood - Ranbir Kapoor, Hrithik Roshan, Sushant Singh Rajput, Tiger Shroff, Deepika Padukone, Sonam Kapoor, Shraddha Kapoor, Jacqueline Fernandez Kapoor, Kriiri Sanon amongst various others; Music - Pritam, Kanika Kapoor, Tanishk Bagchi; Sports - Sania Mirza, Dinesh Karthick, Mumbai City FC (ISL); and Regional Cinema - Mahesh Babu, Rana Dagubatti, Shruti Haasan.
Kuuhubb's mission is to be the gateway to the digital highway between East and West for mobile entertainment. The Company believes that the strategic partnership with Kwan will enable Kuuhubb to leverage stars represented by Kwan to boost awareness of Kuuhubb apps in India. The partnership supports the Kuuhubb mission of bridging the mobile markets of Europe, Asia and North America with a variety of collaborative efforts.
Kuuhubb's entry in India's mobile market is happening at an exciting juncture. India's mobile content market is now expanding rapidly as digital payment systems have matured and mobile data availability has improved markedly over the past few years. Competition between mobile operators has slashed the price of mobile data significantly - and the addressable market of Indian mobile data users has taken off.
"Indian stars represented by Kwan will open us to unique opportunities to engage in aggressive influence marketing," said Kuuhubb CEO Jouni Keränen. "Our goal is to be a leader in important categories such as women's lifestyle and simulation games."
Kwan's founder and CEO Anirban Das Blah will join the Kuuhubb board of directors as a director and invest in Kuuhubb as a part of the partnership.
"I'm excited to become part of Kuuhubb's growth story," said Kwan founder and CEO Anirban Das Blah. "Through our large network of talents and commercial partners, I believe Kwan Entertainment will significantly contribute to Kuuhubb´s go-to-market strategy in India."
About Kuuhubb
Kuuhubb is a company co-founded by Mr. Jouni Keränen, Mr. Christian Kolster and Mr. Tero Kuittinen active in the digital space that focuses mainly on lifestyle and mobile video game applications categories with robust monetization and substantial global growth opportunities. Headquartered in Helsinki, Finland, the Company has a global presence with a strong focus on developing U.S. brand collaborations and Asian partnerships.
Cautionary Note Concerning Forward-Looking Information
This press release contains forward-looking information. All statements, other than statements of historical fact, that address activities, events or developments that the Company believes, expects or anticipates will or may occur in the future (including, without limitation, statements regarding the Company's growth plans in India and elsewhere, and expected benefits from the partnership with Kwan) are forward-looking information. This forward-looking information reflects the current expectations or beliefs of the Company based on information currently available to the Company. Forward-looking-information is subject to a number of risks and uncertainties that may cause the actual results of the Company to differ materially from those discussed in the forward-looking information, and even if such actual results are realized or substantially realized, there can be no assurance that they will have the expected consequences to, or effects on the Company. Factors that could cause actual results or events to differ materially from current expectations include, among other things, risks related to the growth strategy of the Company in India and elsewhere, the possibility that results from the partnership with Kwan will not be consistent with the Company's expectations, the early stage of the Company's development, competition from companies in a number of industries, the ability of the Company to successfully enter new markets and manage international expansion, future business development of the Company and the other risks disclosed under the heading "Risk Factors" in the Company's Filing Statement dated May 30, 2017 filed on SEDAR at www.sedar.com. Forward-looking information speaks only as of the date on which it is provided and, except as may be required by applicable securities laws, the Company disclaims any intent or obligation to update any forward-looking information, whether as a result of new information, future events or results or otherwise. Although the Company believes that the assumptions inherent in the forward-looking information are reasonable, forward-looking information is not a guarantee of future performance and accordingly undue reliance should not be put on such information due to the inherent uncertainty therein.
Neither TSX Venture Exchange nor its Regulation Services Provider (as that term is defined in the policies of the TSX Venture Exchange) accepts responsibility for the adequacy or accuracy of this release.

EIN Presswire does not exercise editorial control over third-party content provided, uploaded, published, or distributed by users of EIN Presswire. We are a distributor, not a publisher, of 3rd party content. Such content may contain the views, opinions, statements, offers, and other material of the respective users, suppliers, participants, or authors.