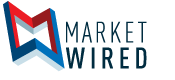 Youngevity Launches Snap2Finish Photo Merchandise Creation Software With Dedicated Website in the U.S. and Canada
/EINPresswire.com/ -- SAN DIEGO, CA--(Marketwired - Jul 12, 2017) - Youngevity International, Inc. (NASDAQ: YGYI), a leading omni-direct lifestyle company, today announced the launch of its Snap2Finish photo merchandise creation software in the U.S. and Canada. www.Snap2Finish.com combines the tools and templates with a simplified design process. This unique system allows users to create lasting mementos, art, gifts, furnishings and daily use items from photos either directly from their cell phone or that might be languishing in digital storage or in an envelope in the home. The product line debuts within Youngevity's Photo merchandise vertical product category as a fun way to capture, keep and celebrate life moments. Youngevity is partnering with a number of the industries' leading production houses including FujiFilm, a leader in color management and photographic output.
The system is intuitive and mobile friendly allowing anyone to transform their favorite photos into a variety of gifts and keepsakes. Snap2Finish easily transforms the users photos into various styles of photobooks, custom coffee mugs, custom travel mugs, photo puzzles, beach towels and home decor items such as metal prints, canvases, blankets and pillows.
Specific features of the technology suite available on the www.Snap2Finish.com website include the ability to create a custom design, or to choose from the numerous pre-selected design options. The SnapEditor feature incorporates "Perfectly Clear", one of the industry's leadering photo enhancement software. With Perfectly Clear, users can enhance their photos with one-click enhancement or opt for more advanced Pro Mode and adjust settings individually to obtain their desired photo filter or enhancement.
The platform is fully web responsive, allowing users to create and order on their desktop, tablet or mobile phone.
"The photo printing and merchandise industry is already a $16.8 billion industry that is projected to become a $21.7 billion industry by the end of 2026," stated Steve Wallach, Co-Founder, and CEO of Youngevity. "We have very positive performance expectations for Snap2Finish -- we see it having the potential to be a key driver for our Photo Merchandise entry within the Home and Family vertical product category."
"We are proud to launch Snap2Finish today and happy to offer another product category to our distributors that they can now bring to their customers " said Dave Briskie, President and CFO of Youngevity. "We are enthusiastic about our partnership with Fuji and quite pleased with the quality they are bringing to our Snap2Finish technology. We anticipate expanding these capabilities to our Australia and New Zealand markets later this year."
Youngevity was founded upon the pioneering principles of Dr. Joel Wallach; always looking forward to the betterment of society. Today Youngevity continues to meet this mission with groundbreaking products, innovative services and a fulfilling business opportunity individually defined through flexibility and personal lifestyle choices. And in this Pursuit of Betterment, the Company continues to build and grow its Youngevity Be The Change Foundation. 100% of the profits from Youngevity Be the Change Coffee, and other special products highlighted on the Foundation website finance Foundation operations. 
About Youngevity International, Inc. 
Youngevity International, Inc. (NASDAQ: YGYI), is a leading omni-direct lifestyle company -- offering a hybrid of the direct selling business model, that also offers e-commerce and the power of social selling. Assembling a virtual Main Street of products and services under one corporate entity, Youngevity offers products from the six top selling retail categories: health/nutrition, home/family, food/beverage (including coffee), spa/beauty, apparel/jewelry, as well as innovative services. The Company was formed in the course of the summer 2011 merger of Youngevity Essential Life Sciences with Javalution® Coffee Company (now part of the company's food and beverage division). The resulting company became Youngevity International, Inc. in July 2013. For investor information, please visit YGYI.com. Be sure to like us on Facebook and follow us on Twitter.
Safe Harbor Statement
This release contains forward-looking statements within the meaning of the Private Securities Litigation Reform Act of 1995. In some cases forward-looking statements can be identified by terminology such as "may," "should," "potential," "continue," "expects," "anticipates," "intends," "plans," "believes," "estimates," and similar expressions, and includes statements regarding the potential for Snap2Finish to be a key driver for the Company's Photo Merchandise entry within the Home and Family vertical product category and expanding these capabilities to the Australia and New Zealand markets later this year. These forward-looking statements are based on management's expectations and assumptions as of the date of this press release and are subject to a number of risks and uncertainties, many of which are difficult to predict that could cause actual results to differ materially from current expectations and assumptions from those set forth or implied by any forward-looking statements. Important factors that could cause actual results to differ materially from current expectations include, among others, the acceptance of the Snap2Finish product by our customers, our ability to continue our financial performance and the other factors discussed in our Annual Report on Form 10-K for the year ended December 31, 2016 and our subsequent filings with the SEC, including subsequent periodic reports on Forms 10-Q and 8-K. The information in this release is provided only as of the date of this release, and we undertake no obligation to update any forward-looking statements contained in this release on account of new information, future events, or otherwise, except as required by law.

EIN Presswire does not exercise editorial control over third-party content provided, uploaded, published, or distributed by users of EIN Presswire. We are a distributor, not a publisher, of 3rd party content. Such content may contain the views, opinions, statements, offers, and other material of the respective users, suppliers, participants, or authors.