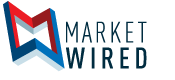 Northland Power Announces Addition to Executive Leadership Team
Morten Melin
Click here for high-resolution version
/EINPresswire.com/ -- TORONTO, ON--(Marketwired - July 11, 2017) - Northland Power Inc. ("Northland") (TSX: NPI) (TSX: NPI.PR.A) (TSX: NPI.PR.B) (TSX: NPI.PR.C) (TSX: NPI.DB.B) (TSX: NPI.DB.C) today announced an upcoming change to the executive leadership team.
Morten Melin will be joining Northland as Executive Vice President, Construction effective August 1, 2017. Morten has extensive experience working in the international renewable energy sector, including his involvement on more than 25 offshore as well as several onshore wind projects. Most recently, Morten was Vice President, Engineering, Procurement & Construction (EPC) for DONG Energy Wind Power based in Europe. Throughout his career, Morten has successfully led his team's projects to completion on time, on budget and with an excellent Health, Safety & Environment (HSE) performance, while fostering a focus on global organizational effectiveness and maximizing project value through all phases of an asset's lifecycle.
"We are very pleased to welcome Morten to Northland's executive team," noted John Brace, CEO of Northland. "From his tenure at DONG, another leader in the offshore wind sector, Morten brings significant experience developing large-scale renewable power projects. His technical and infrastructure project management experience will enhance Northland's ability to develop and build large-scale projects in multiple international locations."
Currently, Melin is an advisor to Northland and British Wind Energy (BWE) on the construction and implementation planning for the Deutsche Bucht offshore wind project located off the coast of Germany. Northland previously announced in March that it has signed a definitive agreement to acquire 100% of Deutsche Bucht, a 252 MW offshore wind project currently in advanced development, from the Highland Group Holdings, which currently owns this project through BWE. The final acquisition and financial close for the project are expected mid- year.
ABOUT NORTHLAND
Northland is an independent power producer founded in 1987, and publicly traded since 1997. Northland develops, builds, owns and operates facilities that produce 'clean' (natural gas) and 'green' (wind, solar, and hydro) energy, providing sustainable long-term value to shareholders, stakeholders, and host communities.
The Company owns or has a net economic interest in 1,754 MW of operating generating capacity and 332 MW of generating capacity under construction -- the Nordsee One offshore project in the North Sea, of which the Company owns 85% -- in addition to its 100% equity stake in DeBu.
Northland's common shares, Series 1, Series 2 and Series 3 preferred shares and Series B and Series C convertible debentures trade on the Toronto Stock Exchange under the symbols NPI, NPI.PR.A, NPI.PR.B, NPI.PR.C, NPI.DB.B, and NPI.DB.C, respectively.
Image Available: http://www.marketwire.com/library/MwGo/2017/7/11/11G142535/Images/M_Melin_July_11,_2017-b5c8ad2d2fb0b74fb29d641f59bcfe5a.jpg