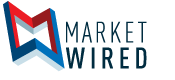 National Business Group on Health Releases Two Resources to Help Employers Evaluate Accountable Care Organizations
Employers increasingly engaging with ACOs as the promise of improved health and reduced costs becomes real for many
/EINPresswire.com/ -- WASHINGTON, DC--(Marketwired - Jul 11, 2017) - The National Business Group on Health, a non-profit association of 420 large U.S. employers, today announced the release of two groundbreaking resources to help employers better understand and evaluate Accountable Care Organizations (ACOs), considered by many to be the next frontier in efforts to improve health care delivery and control health benefit costs.
The first resource, the ACO Journey Map, is a tool to help employers who are considering offering ACOs to their employees assess six critical competencies of an ACO along a development path. These competencies include clinical governance, network, care model, consumer experience, technology and analytics, and finance model. The Journey Map provides employers with an important framework to prioritize markets and prompt conversations with health plans and ACOs about an ACO's readiness for deployment. The second resource, the ACO Scoring Guide, provides health plans, ACOs and employers with instructions and detailed definitions of each competency in the ACO Journey Map.
"We are seeing a shift in strategy among large employers to focus more on the inefficiencies of the health care delivery system rather than changes in benefit plan design as a way to control health care costs," said Brian Marcotte, president and CEO of the National Business Group on Health. "ACOs have the potential to deliver lower-cost, higher-quality and more consumer-focused health care. However, with over 900 ACOs in the marketplace, and most varying in size, provider-mix, leadership structure, quality measures, performance and other characteristics, employers have many questions about how ACOs deliver value better than the network models they offer today. That's one of the main reasons we developed these resources."
Both resources are part of the ACO Toolkit: A Road Map for Employers. The toolkit provides employers with a road map for implementing an ACO strategy, from assessing market opportunities, understanding ACO readiness, considering plan design options, improving employee engagement and evaluating ACO performance. The resources and toolkit are the culmination of an initiative launched in 2015 by the NBGH Executive Committee on Value Purchasing, a multi-stakeholder group of executive leaders representing employers, health plans and providers that was formed to accelerate the adoption of effective innovations in health care delivery.
"ACOs are at various stages of maturity. Some are just coming together while others are more developed and all continue to evolve. We are strongly committed to helping employers determine when and how to make ACOs an integral part of their overall health care benefits strategy. Offering employers these two resources is an important step to help achieve that goal," said Marcotte.
The ACO Journey Map and ACO Scoring Guide are available free of charge to all interested employers and other stakeholders. The ACO Journey Map can be accessed here; the ACO Scoring Guide can be accessed here. Organizations interested in the entire ACO Toolkit should contact membership@businessgrouphealth.org.
About Accountable Care Organizations
An ACO is a network of providers that agree to take on financial responsibility for the cost of care, the health outcomes and the consumer experience of care for a defined population. ACOs aim to transform the delivery system by moving away from fee-for-service payment arrangements toward value-based payments that reward effective and efficient care. Roughly one in four large employers planned to pursue an ACO strategy this year either by contracting directly with an ACO or promoting ACOs offered by their health plan, according to the NBGH 2016 Plan Design Survey.
About the National Business Group on Health®
The National Business Group on Health is the nation's only non-profit organization devoted exclusively to representing large employers' perspective on national health policy issues and helping companies optimize business performance through health improvement, innovation and health care management. The Business Group's mission is to keep its membership on the leading edge of innovation, thinking and action to address health care cost and the delivery, financing, affordability and consumer experience with the health care system. Business Group members, which include 72 Fortune 100 companies, provide health coverage for more than 50 million U.S. workers, retirees and their families. For more information, visit www.businessgrouphealth.org.