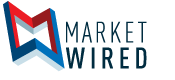 University of Virginia Medical Center Signs Long-term Contract with LogicStream Health
/EINPresswire.com/ -- MINNEAPOLIS, MN--(Marketwired - Jul 11, 2017) - LogicStream Health, Inc. announced today that the University of Virginia Medical Center (UVA) has signed a long-term extension for its Clinical Process Improvement solutions, which have a proven track record of delivering better processes and better outcomes. This extension was signed after UVA quickly recognized the value of LogicStream's solutions as the organization looks to achieve its strategic initiatives around improving the quality of clinical care.
"We use LogicStream to give us clinically meaningful ways to analyze the multiple EHR-based clinical tools we have deployed across our organization," said Dr. Jason Lyman, Associate Chief Medical Information Officer at UVA.
"We set out with the goal of managing, updating and improving the use of decision support tools in our EHR," said Rick Skinner, Chief Information and Technology Officer at UVA. "We use LogicStream to help drive adoption of evidence-based best practices and measure how the care our providers deliver is impacting clinical outcomes."
Given the multidisciplinary nature of care delivery, organizations need to put an enterprise-level focus on the entire care team versus individual clinicians. LogicStream equips organizations with all the necessary tools to gain a comprehensive understanding of how to address regulatory requirements, hospital-acquired conditions, advanced payment models and CMS Star ratings. Ultimately, this improves system-wide clinical processes which drive outcomes, patient/provider satisfaction and financial performance.
"LogicStream is the best solution available to empower operational stakeholders throughout health systems with self-service, actionable information to improve care delivery. Our Clinical Process Improvement solutions drive adoption of standardized processes and allow clinicians to tie care delivery to clinical outcomes," said Patrick Yoder, LogicStream CEO. "LogicStream provides the framework for scalable quality improvement throughout the enterprise. Clinical Process Improvement increases clinician satisfaction with the EHR by presenting the right information to the right person at the right time."
About LogicStream Health
LogicStream Health is trusted by all types of healthcare providers across the United States. We are dedicated to helping health systems fully leverage their clinical quality improvement efforts and investment in EHR technology to improve the lives of the patients they serve and the caregivers they employ. The LogicStream Solution is designed to assist in the analysis, evaluation and management of a hospital or health system's clinical processes and standardization efforts. With a strong and experienced team focused on innovation, LogicStream provides a scalable and sustainable method to deliver highly reliable healthcare to any health system. For more information, visit Logic-Stream.net.